BEVERAGE MANUFACTURING FACILITY
LOCATION: NEW JERSEY
CLIENT: BEVERAGE MANUFACTURER
MARKET SECTOR: SCI-TECH
SIZE: 750,000 SF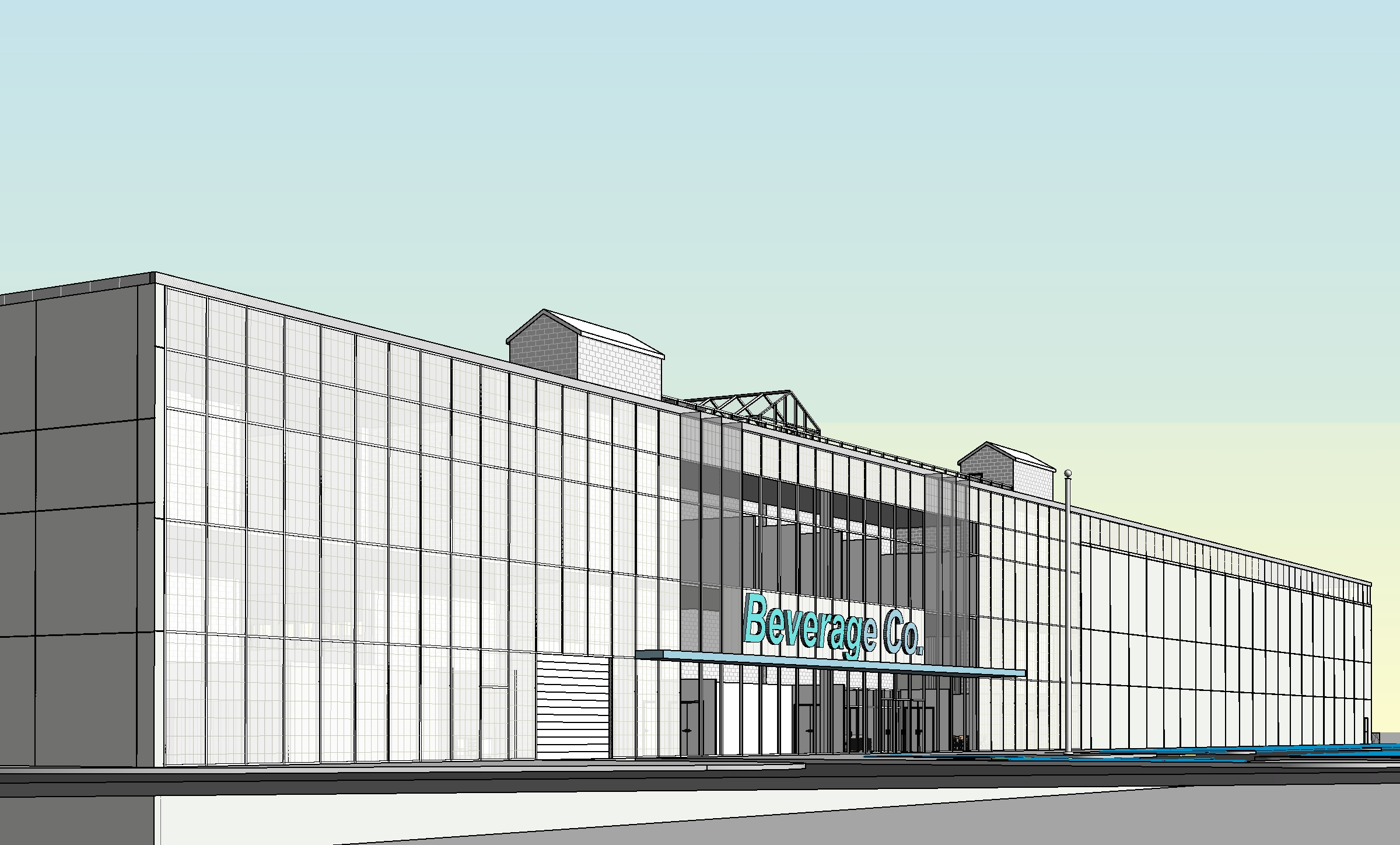 THE OPPORTUNITY
This beverage company currently manufactures its products at various sites with bottle manufacturing, filling operations and distribution located throughout the tri-state area. The plan is to consolidate the various operations into a single operation to improve operating efficiency. When complete, the new facility will include: rail tracks for receiving raw materials and ingredients; a raw materials warehouse; on-site bottle manufacturing and filling operations. The finished products will be transported via a conveyor bridge to an adjacent distribution center.
THE CHALLENGE
Providing a single facility to accommodate the various operational steps to support a beverage manufacturing and filling operations under one roof was the challenge at task. It was also important that the proposed design allow a phased construction approach for fitting out the facility.
THE PS&S SOLUTION
PS&S provided site master planning, civil and architectural and engineering preliminary design services for the project including design and engineering coordination with the client's process engineering consultants and equipment vendors.
RELATED PROJECTS
DISCIPLINE INVOLVED
ARCHITECTURE
CIVIL
GEOTECHNICAL
MEPF
PROCESS DESIGN
STRUCTURAL
SURVEY & LASER SCANNING