HARRAH'S HOTEL CASINO
LOCATION: ATLANTIC CITY, NJ
CLIENT: HARRAH'S RESORTS
MARKET SECTOR: HOSPITALITY
SIZE: 3,100,000 SF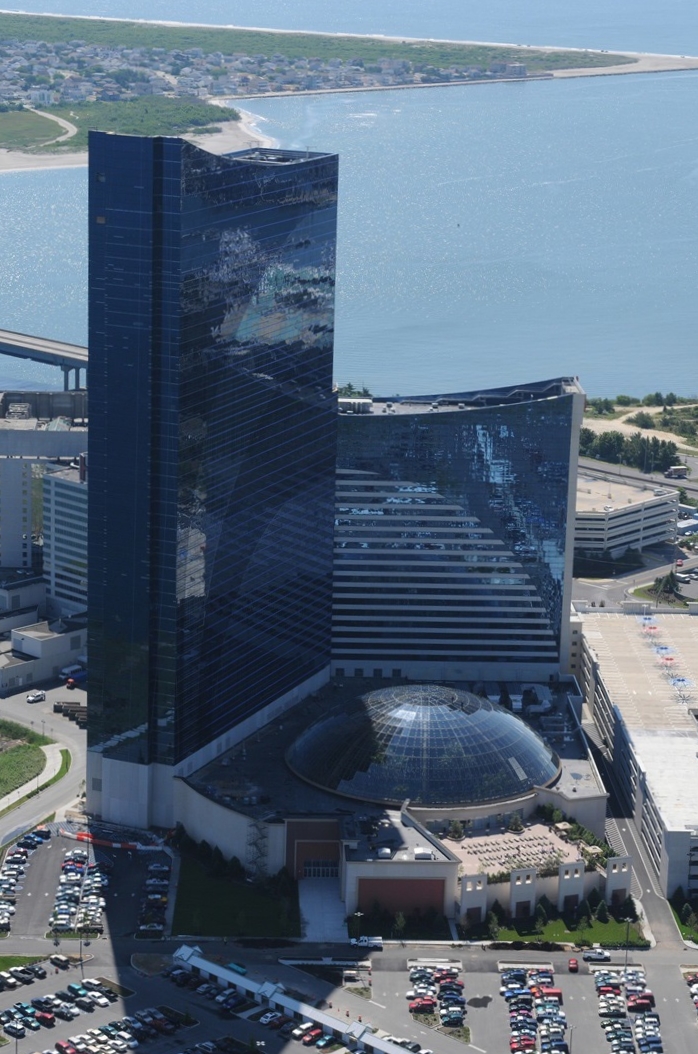 For over 30 years, PS&S has been Harrah's (now Caesars Entertainment, Inc.) consultant of choice for its diverse engineering design, environmental science, permitting, and planning needs. PS&S's full complement of in-house engineering disciplines and environmental specialists, along with our focus on client service and responsiveness, has allowed us to meet Harrah's demands over the years.
THE OPPORTUNITY
Situated on 56 acres of the Huron North Redevelopment Area and with over 2,500 guestrooms, Harrah's Resort Atlantic City (Harrah's) is the flagship East Coast property for gaming giant Caesars Entertainment, Inc. In the last 10 years alone, Harrah's has completed over $1 billion in new construction projects that have expanded and enhanced the property's offerings. Equal in importance to development is the everyday engineering/maintenance for a facility spanning 3.1 million square feet.
THE CHALLENGE
In addition to aggressive schedule requirements for development projects, a significant challenge at Harrah's is its location. Atlantic City's barrier island locale with its sensitive environmental resources would present enough challenges for any development, but over 50% of Harrah's property is located upon a remediated site, the former Atlantic City municipal landfill. Landfill material in turn is underlain by loose organic soil deposits, further complicating building foundations. The site also is in the coastline area affected by hurricane-force winds, a challenge for tall, thin structures.
THE PS&S SOLUTION
Some of the PS&S solutions for this complicated site have included concrete-filled steel pipe piles and mat foundations to support podium structures and high-rise towers, active landfill gas monitoring/venting/alarm systems to protect buildings, manufactured water quality treatment devices for storm water runoff, and engineering/institutional controls for soil and groundwater contamination. Wind tunnel testing allowed the structural design of the towers to utilize a lower lateral wind force than specified by standard code requirements, resulting in significant construction cost savings.
RELATED PROJECTS
DISCIPLINES INVOLVED
CIVIL
ECOLOGICAL & PERMITTING
FLOOD HAZARD AREA CONSTRUCTION
GEOTECHNICAL
LANDSCAPE ARCHITECTURE
MEPF
REMEDIATION & DEMOLITION
STRUCTURAL