MONTICELLO MOTOR CLUB
LOCATION: MONTICELLO, NY
CLIENT: MONTICELLO MOTOR CLUB
MARKET SECTOR: HOSPITALITY
SIZE: 175 ACRES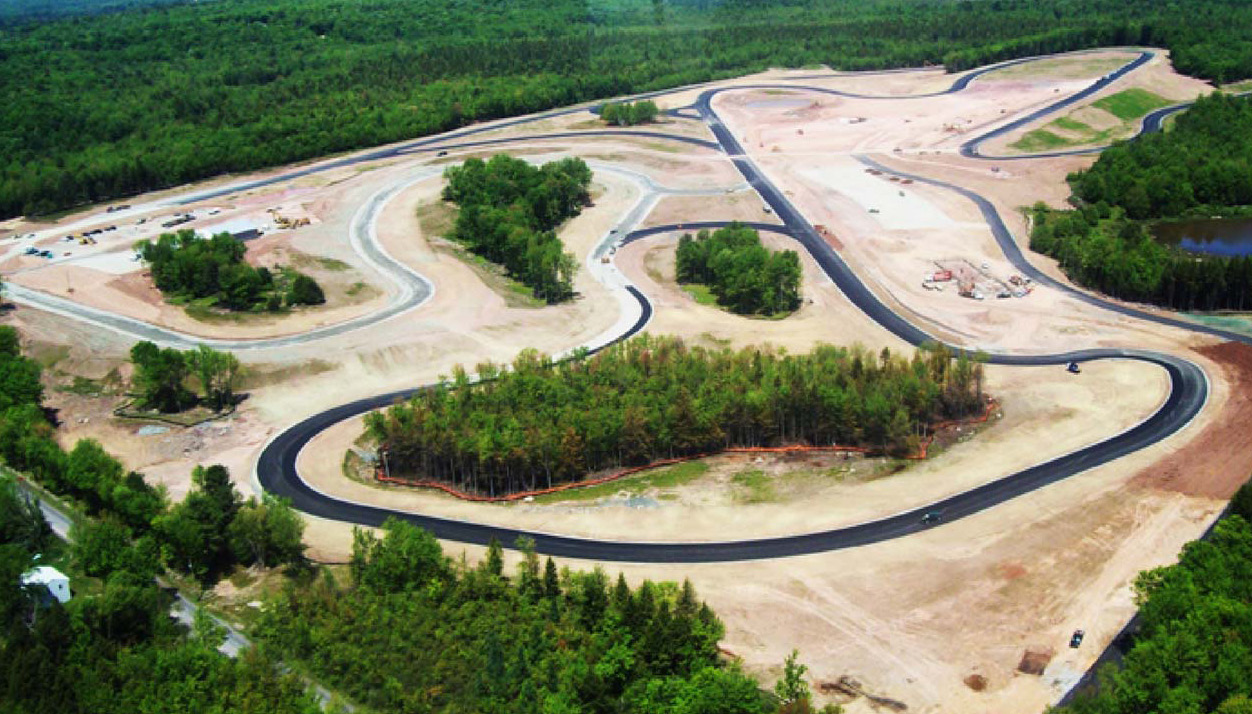 THE OPPORTUNITY
Jefferson Development owned a small aircraft airport in the town of Thompson, south of Monticello, in Sullivan County, NY. PS&S was approached by the owners to help them redevelop the site into a world-class private motorsports country club.
THE CHALLENGE
Although the property was extensive, significant wetlands ringed the site, limiting the available land area to develop the project. Shallow depth to bedrock and the lack of any centralized utilities complicated the design work for potable water wells, septic fields, and electrical distribution, and necessitated careful attention to cut and fill requirements to minimize rock excavation. Collaborating with world-famous driving champion Brian Redman to develop a course that was both challenging and safe, PS&S needed to master the intricacies of creating multiple tracks within one main track.
THE PS&S SOLUTION
Working with the existing site topography as closely as possible, PS&S developed a racetrack that has the capability of being "broken" into three different courses, each with different challenges and accommodating drivers of differing skills. Mr. Redman, who has raced all over the world, notes that Monticello Motor Club "is among the best in the world, with turns and challenges that excite drivers of all levels." Currently the track is the home base for Dyson Racing, ALMS LMPI 2011 Champions.
RELATED PROJECTS
DISCIPLINES INVOLVED
CIVIL
ECOLOGICAL & PERMITTING
LANDSCAPE ARCHITECTURE
MEPF
SURVEY & LASER SCANNING