NJ MOTORSPORTS PARK
LOCATION: MILLVILLE, NJ
CLIENT: NEW JERSEY MOTORSPORTS PARK, LLC
MARKET SECTOR: HOSPITALITY
SIZE: 700 ACRES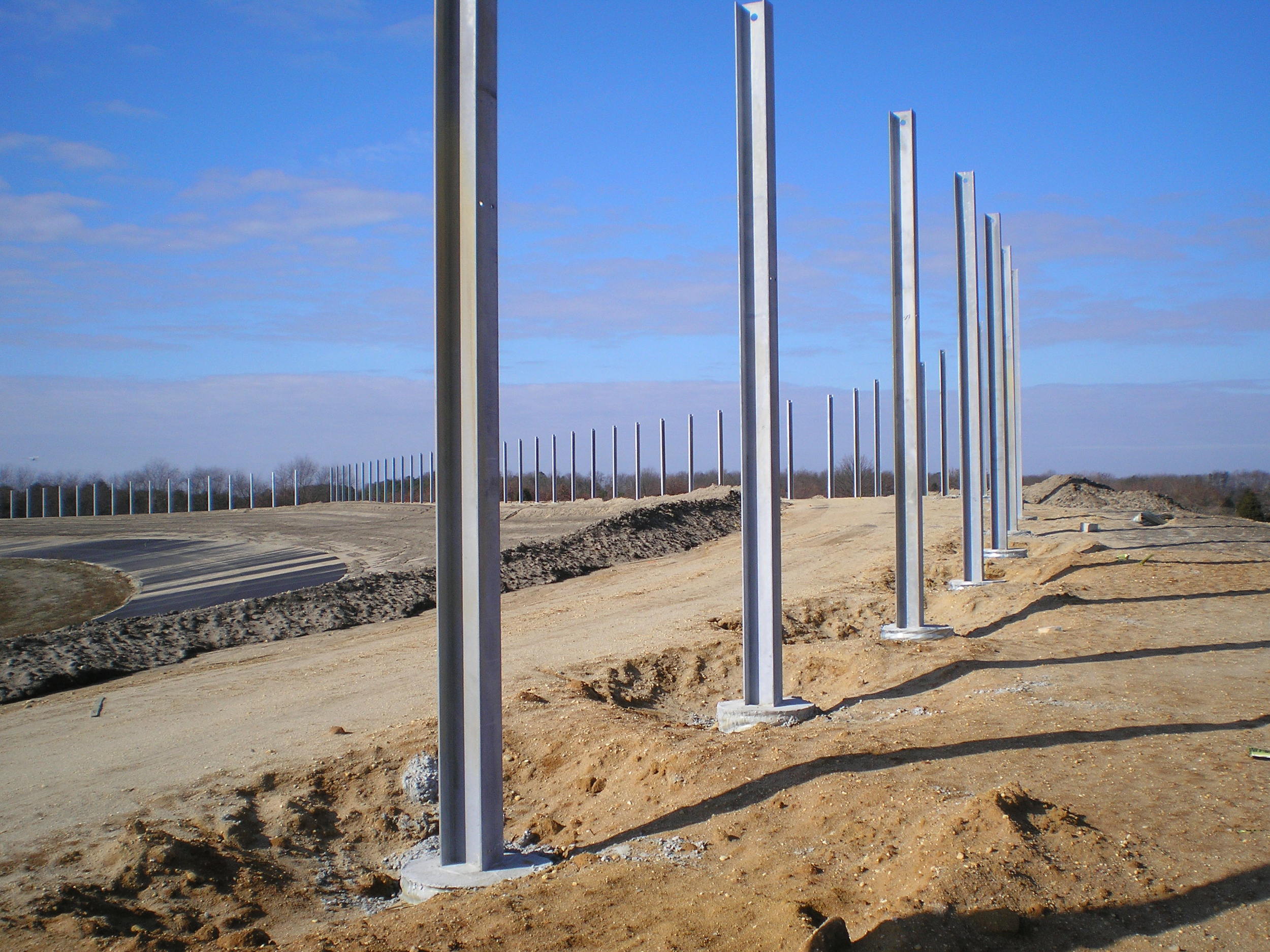 THE OPPORTUNITY
The task was to design a world-class racing venue to include two separate race tracks, Thunderbolt Raceway (2.25 miles) and Lightning Road Course (1.9 miles), an F1 Karting Track (1.1 miles), timing and scoring towers, clubhouse, event garages and trackside VIP suites.
THE CHALLENGE
New Jersey Motorsports Park's (NJMP) greatest challenge was to develop world-class race tracks with exciting grade changes on property that was relatively flat, and yet maintain runway protection and airport safety zone restrictions imposed by the FAA. PS&S successfully created the track elevation changes, calling for 1.2 million yards of earth to be moved on 218 acres, without the use of imported fill material.
THE PS&S SOLUTION
What was once a 1,200-acre parcel of undeveloped land located adjacent to Millville Municipal Airport in Cumberland County, New Jersey, has now become a long-awaited mecca motorsports complex. Construction of the 500-acre first phase of NJMP began in June, 2007, culminating with its first racing event on July 5, 2008.
PS&S provided Environmental, Survey, Civil, Structural, Electrical Engineering, and Archaeological services. To satisfy environmental concerns, additional sound-reducing walls were constructed, a greatly enlarged buffer was put in place near a wildlife management area and tighter rules on hours of operation were agreed upon.
Note: Archaeological services were performed by PS&S' present cultural resource staff for a previous employer.
RELATED PROJECTS
DISCIPLINES INVOLVED
CIVIL
CULTURAL RESOURCES
ECOLOGICAL & PERMITTING
MEPF
STRUCTURAL
SURVEY & LASER SCANNING