ROWAN UNIVERSITY - COMBINED HEAT AND POWER PLANT
LOCATION: GLASSBORO, NJ
CLIENT: ROWAN UNIVERSITY
MARKET SECTOR: EDUCATION
SIZE: 1.2 MW AND 3.5 MW TURBINE GENERATORS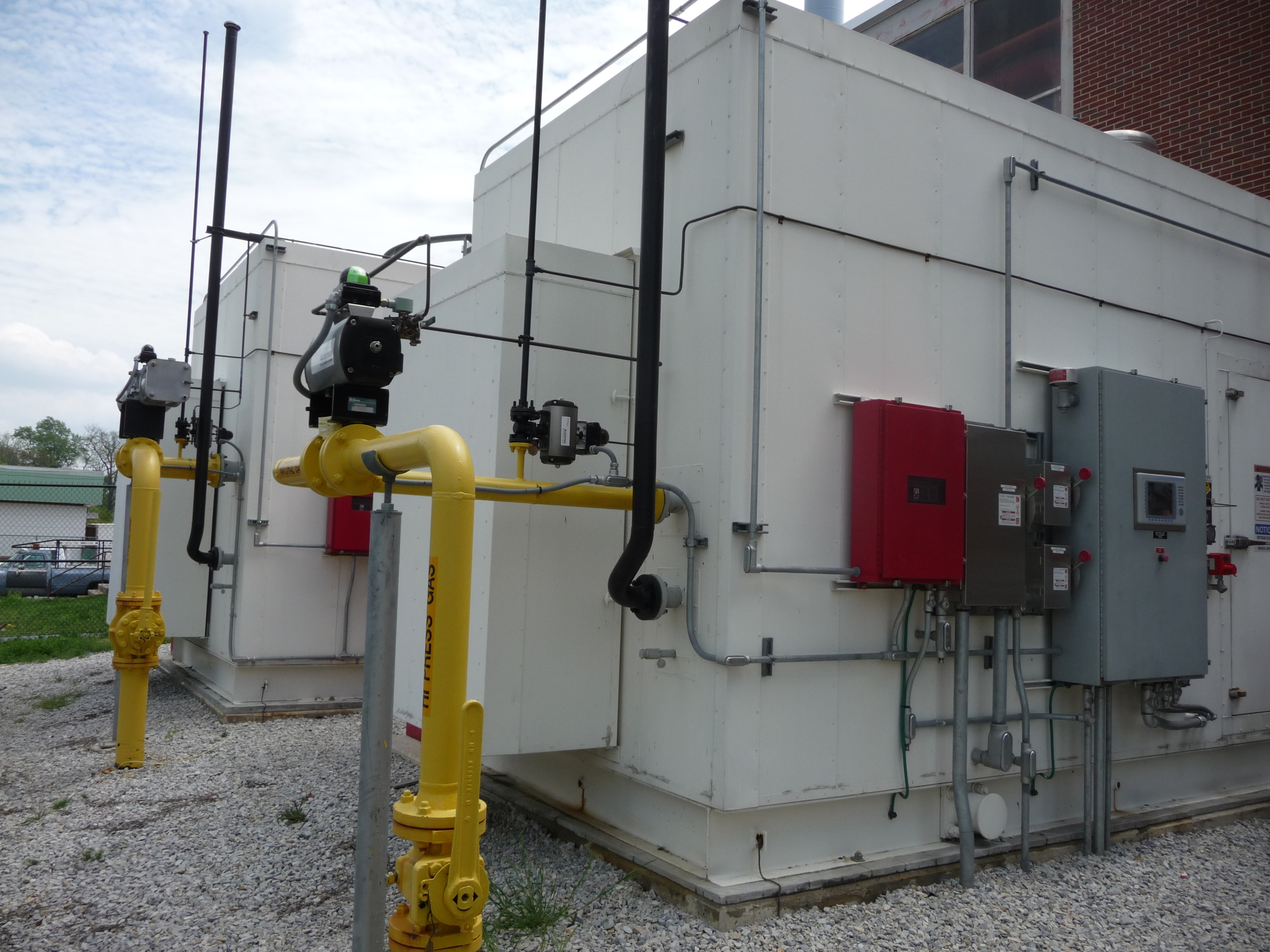 THE OPPORTUNITY
PS&S was selected for the design of a new CHP (Combined Heat and Power) plant to serve the Rowan University campus. The purpose of Rowan University's CHP plant is to provide self-generated electricity to the campus along with steam to be used for heating and cooling. The plant also acts as an emergency source of power for the University when utility power is not available, allowing the University to maintain vital services to resident students at all times.
THE CHALLENGE
Rowan University installed its first CHP in 1991. The 1.5 MW system was at the end of its useful life and parts were increasingly more expensive and harder to obtain. This, along with the growth of the campus, was the impetus to install a new and improved CHP.
THE PS&S SOLUTION
PS&S provided the Mechanical, Electrical and Structural design as well as Environmental Noise and Air Quality Design Assessment services for the new plant.
The project upgraded and enhanced the University's infrastructure by replacing the unreliable 1.5 MW turbine generator with one 1.2 MW Solar Saturn 20 turbine generator and one 3.5 MW Solar Centaur 40 turbine generator. The design allows the two turbine generators to be operated individually, or simultaneously, in parallel with the utility company grid. The sizes of the equipment were selected to provide the most advantageous operating scenario for the University in order to maximize efficiency based on the demand for steam. The installation of two turbines also assures there will be at least a minimum amount of electricity and steam available to the University at all times, including planned and unplanned downtime for each turbine generator.