STEINER STUDIOS
LOCATION: BROOKLYN, NY
CLIENT: STEINER STUDIOS
MARKET SECTOR: HOSPITALITY
SIZE: 383,000 SF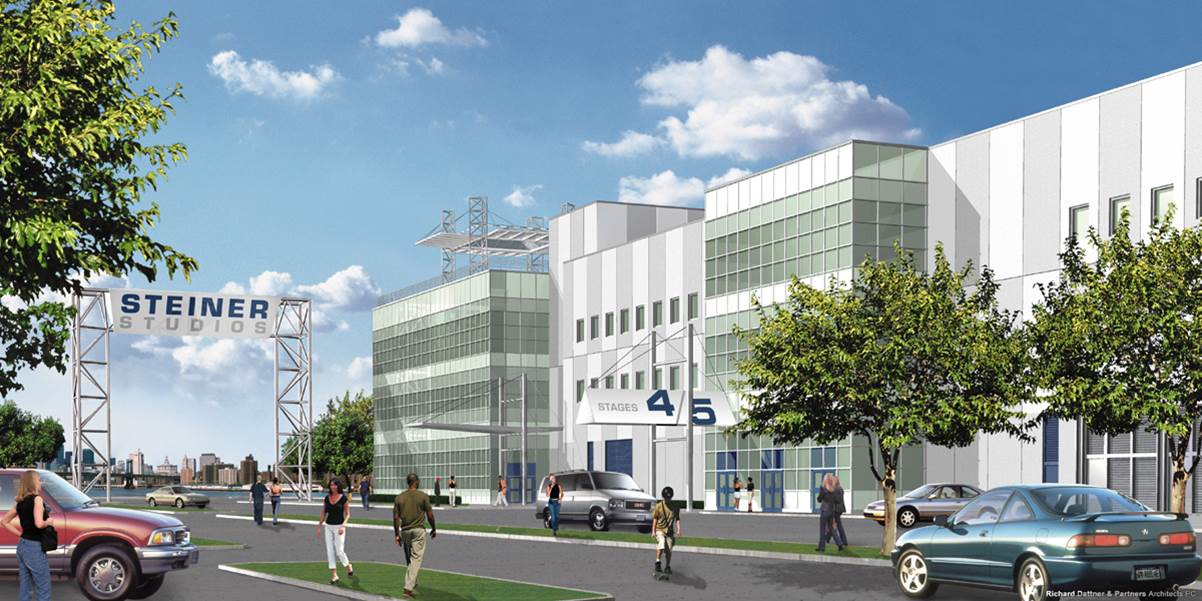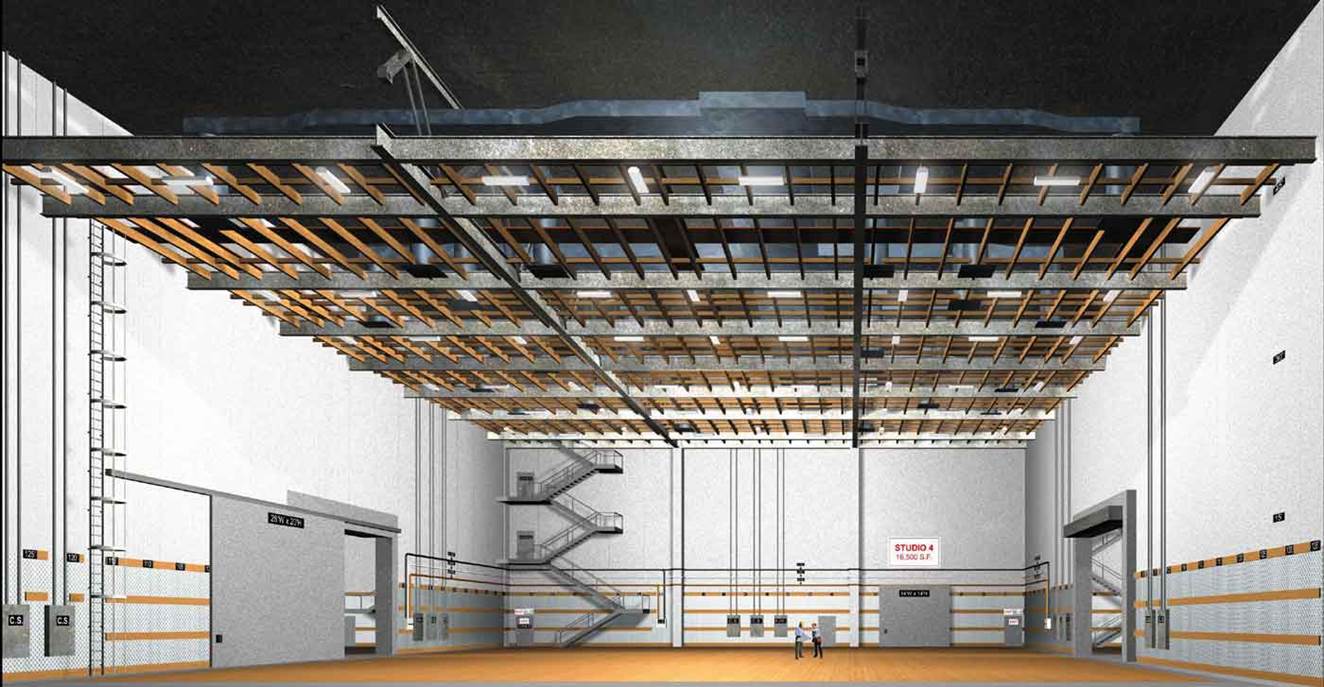 THE OPPORTUNITY
PS&S was engaged as part of a full-service design initiative to create a state-of-the-art television and theater production facility for Steiner Studios in the Brooklyn Navy Yard.
THE CHALLENGE
The new sound stage and studio complex facility is located in the Brooklyn Navy Yard with ready access to New York and existing theater-based facilities and support. Placing the new 383,000 sf production facility in an existing building required modifying the structure to meet the technological and design challenges posed by creating five sound stages of varying size. Also required was a new exterior skin to reduce energy use while allowing quick installation of materials for an accelerated construction schedule.
THE PS&S SOLUTION
The project involved the demolition of two existing structures and connection to various utility services including water, sewer, gas, steam, electric, telephone and digital communications. The building size and structure were maintained while initiating the design of a new envelope to meet the program requirements for five new full-service sound studios, 36,000 square feet of production support, 48,000 sf of office space, 5,000 sf of cafeteria, and 64,000 sf of studio production related services, all supported by 450 on-grade parking spaces.
The design focused on providing flexible studio spaces of varying sizes supported by cutting-edge technology, ideally equipped to meet the demands of production and accommodate actors and guests while presenting a strong visual image to the surrounding community. A cafeteria was provided with rooftop meeting space for theater openings and events.
RELATED PROJECTS
DISCIPLINES INVOLVED
ARCHITECTURE
INTERIOR DESIGN
STRUCTURAL
SURVEY & LASER SCANNING