STOCKTON UNIVERSITY
LOCATION: GALLOWAY, NJ
CLIENT: STOCKTON UNIVERSITY
MARKET SECTOR: EDUCATION
SIZE: 30,000 SF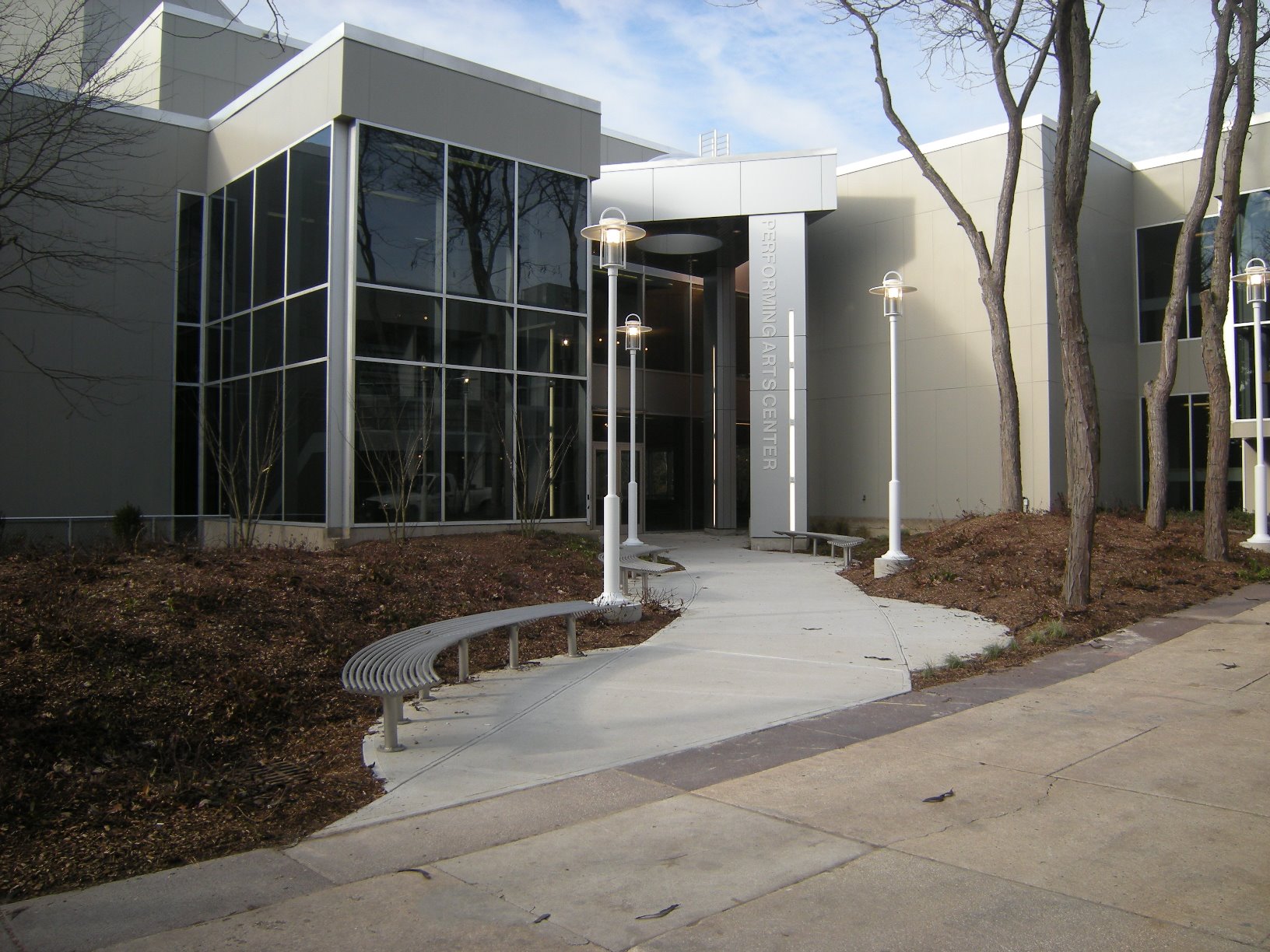 THE OPPORTUNITY
Stockton's main building complex contained a swimming pool that was no longer in use and the college desired to reclaim the space for functions relevant to the college's future programs. PS&S was asked to provide full A/E services for this pool conversion project, located on Stockton's campus in southern New Jersey.
THE CHALLENGE
The university wished to reclaim this sports facility floor area and use it for a new art gallery, classrooms, faculty offices, a new atrium gathering space, and a new entryway for their New Performing Arts Center. The project totaled approximately 30,000 sf of floor area with an $8 million construction budget. The complex project design required buy-in from numerous university stakeholders. The design and permitting process entailed meeting DCA requirements as well as current building code requirements for new construction while integrating the design into a building constructed in the 70's.
THE PS&S SOLUTION
PS&S worked closely with the stakeholders at Stockton to develop a design that met the universities many program requirements. PS&S's unique composition of architecture and engineering (civil, mechanical, electrical, plumbing, fire protection and structural) allowed quick coordination between disciplines and enabled us to address all issues in real time. The design solutions for the project included the complicated details of infilling an existing swimming pool, designing spaces in a building constructed with various floor levels connected by existing stairs and ramps, and integrating new building programs in a building that required structural, façade as well as mechanical, electrical and plumbing upgrades.
PS&S was able to successfully complete a design that provides Stockton with the art gallery and atrium gathering space they desired.
RELATED PROJECTS
DISCIPLINES INVOLVED
ARCHITECTURE
CIVIL
INTERIOR DESIGN
LANDSCAPE ARCHITECTURE
MEPF
STRUCTURAL