CLARK COMMONS
LOCATION: CLARK, NJ
CLIENT: KRAME DEVELOPMENT
MARKET SECTOR: REAL ESTATE
SIZE: 30 ACRES, 52,812 SF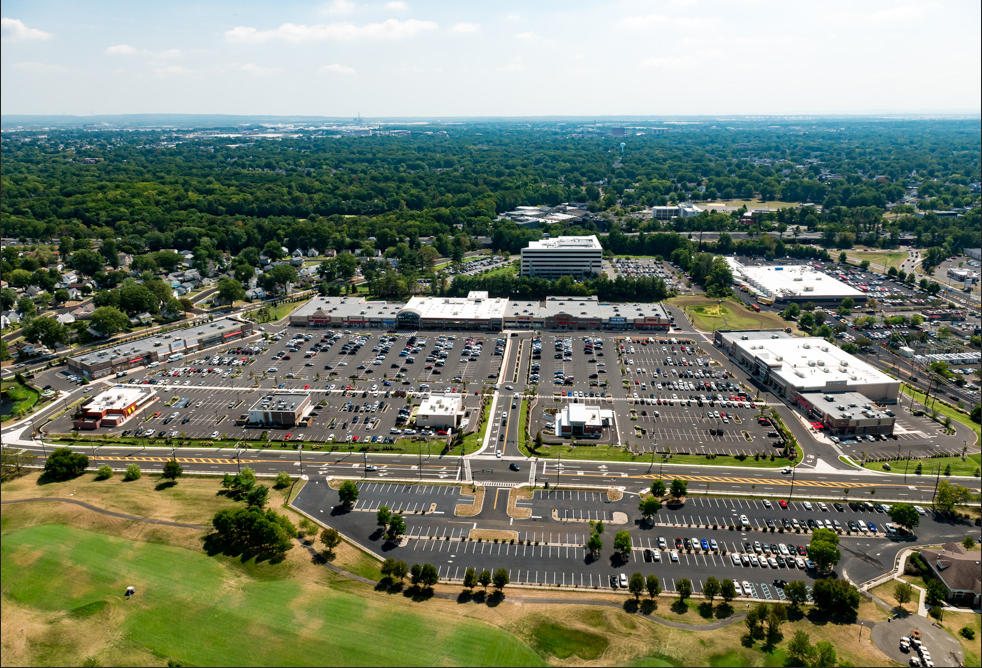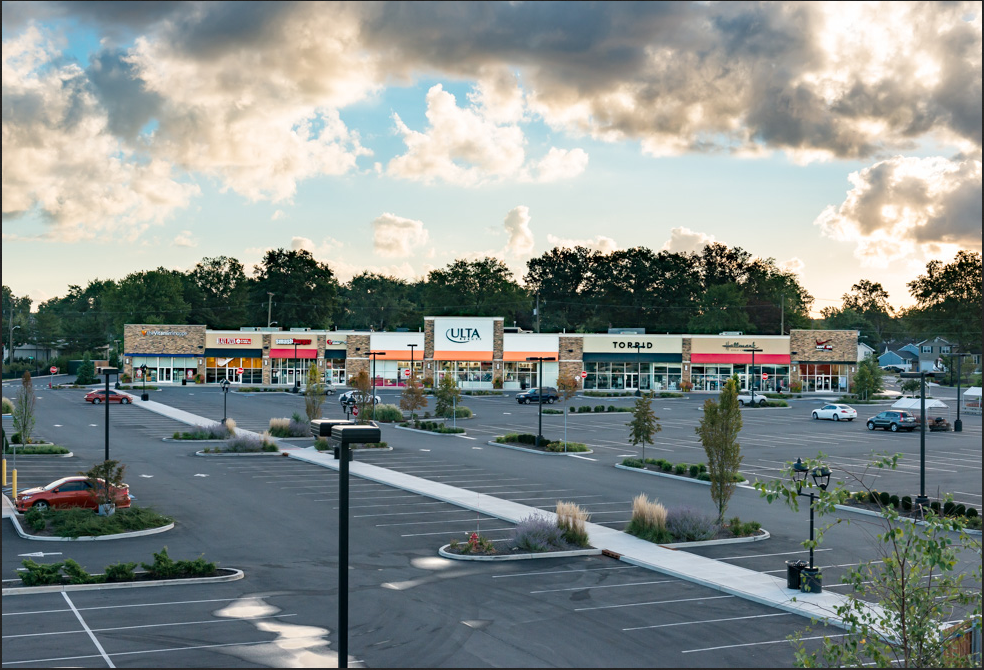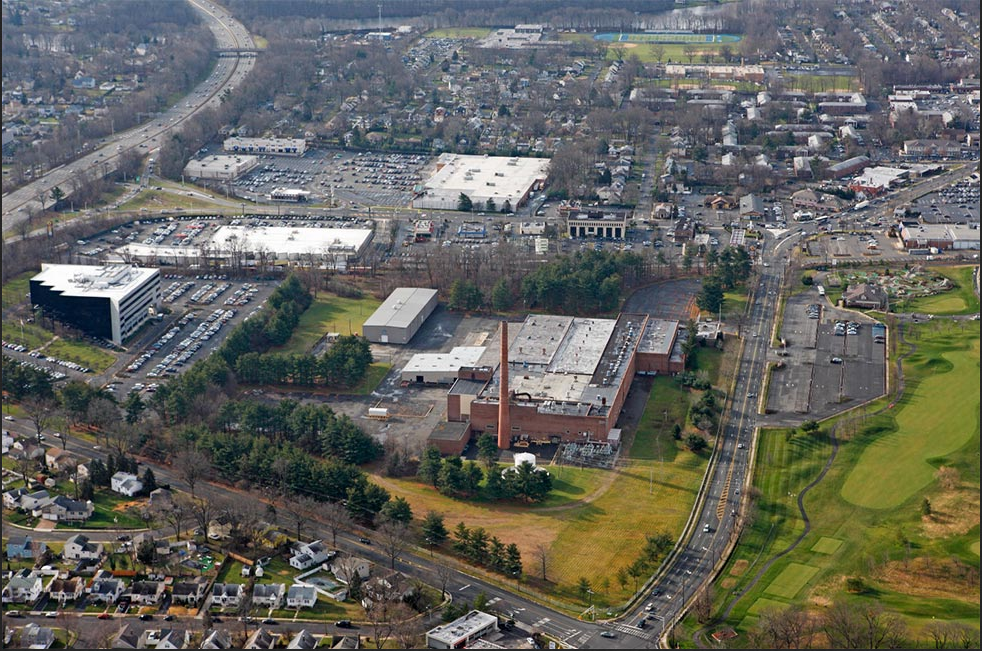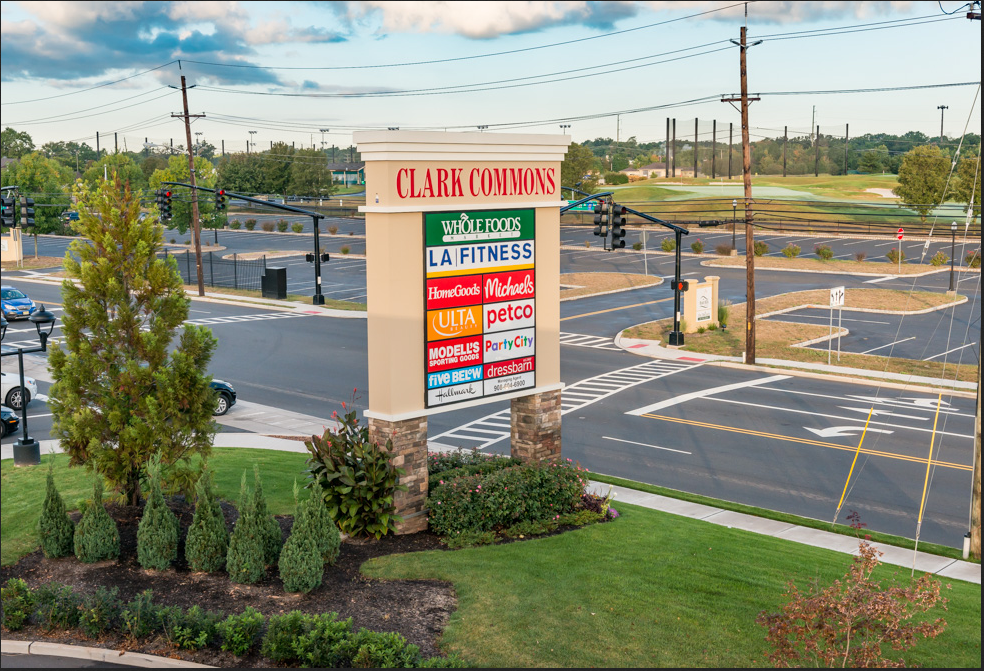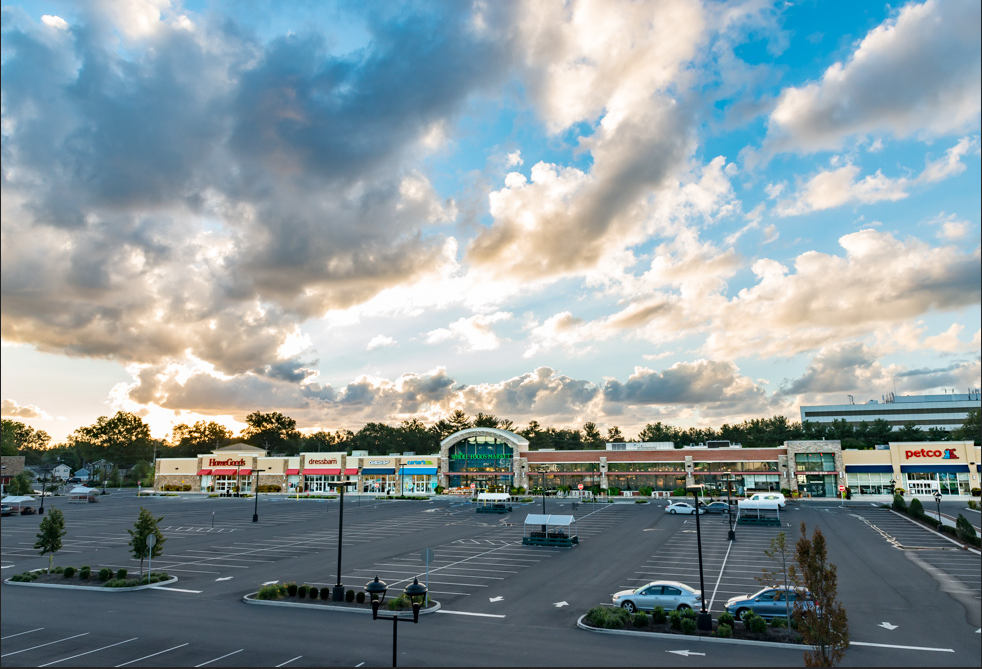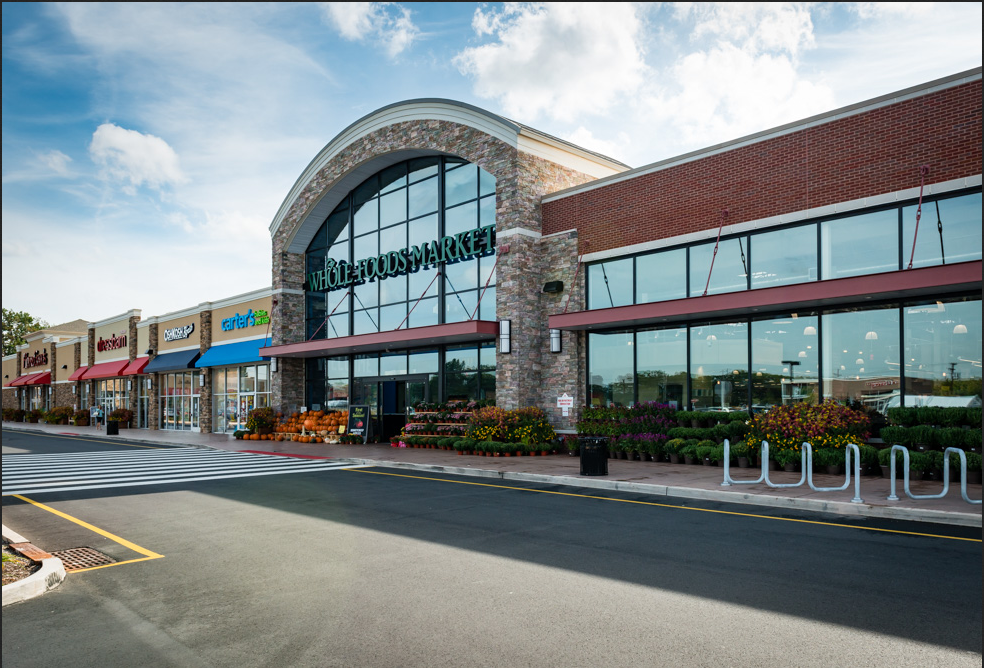 THE OPPORTUNITY
Krame Development purchased a vacated industrial facility with an excellent location near the New Jersey Garden State Parkway. They intended to revitalize the parcel for a retail center. The goal was to redevelop the location into a shopping center for the community. The local mayor was in support of the project since the site was previously sitting vacant.
THE CHALLENGE
The site was relatively flat and would prove ideal for the community shopping center, however addressing water quality and detention for the vast fields of parking would prove challenging with the limited topographic relief. Extensive power lines located along the southern property line required an alternative to the standard street lights on the site. Also, the ideal project location for a retail center was already heavily trafficked.
THE PS&S SOLUTION
Various detention basins were integrated into the site to conquer the stormwater management issues. One detention basin remains full and has a fountain, gazebo, and sidewalks to make it a comfortable spot for the local community. PS&S also incorporated mainly vegetated swales and encouraged overland flow. To address the increases to traffic and reduce impacts to the surrounding roadways a dedicated traffic light for the shopping center was constructed and the roads were widened around the project were widened.
RELATED PROJECTS
DISCIPLINE INVOLVED
CIVIL
REGULATORY & PERMITTING
LANDSCAPE ARCHITECTURE
SURVEY & LASER SCANNING