LAKE OF ISLES INN & SPA
LOCATION: LEDYARD, CT
CLIENT: MASHANTUCKET PEQUOT TRIBAL NATION
MARKET SECTOR: HOSPITALITY
SIZE: 197,000 SF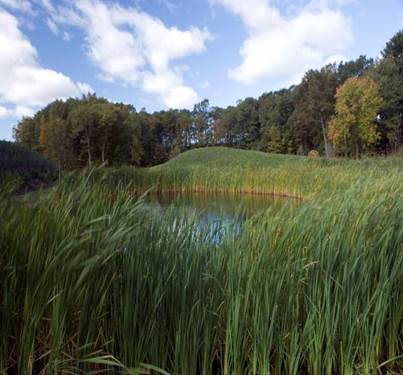 THE OPPORTUNITY
PS&S was hired to design a Destination Four Star Inn & Spa Resort adjacent to Foxwood's Casino and their prestigious Lake of Isles Golf Course. The Inn will be sustainable and offer valet parking, locally inspired restaurants, 300 modular guest rooms, relaxed inspired settings, a living room environment for the lobby, and remote spa with indoor and outdoor pools.
THE CHALLENGE
The challenges of the site were its steep grades, dense forest, large parking demand, and need to capture storm water runoff while creating an intimate setting of buildings placed below the forest canopy. Additionally, the goal had to be achieved through sustainable design practices, with an emphasis on daylighting and energy conservation, while keeping the majority of the site untouched by construction.
THE PS&S SOLUTION
PS&S created a design out of respect for the ecological and archaeological value of the site by integrating a vehicular approach that followed the topography and allowed a minimum of grading and tree removal. The result is a location that is intimate with the forest and incorporates a series of surprises, views, and materials that are in concert with the land. Modular guest housing was designed to employ "just-in-time" construction techniques, ensuring high quality control while reducing site disturbance. Storm water runoff has been captured in a man-made lake which reuses the grey water for landscaping and toilets. The lobby greets visitors with great views into the forest canopy beyond, while the Entry Floor features open dining in a visually stimulating atmosphere. The upper terrace visually unites the interior and exterior while creating expansive vistas of the forest and lake beyond. The lower level provides an excellent location for additional shops, a fitness center, indoor and outdoor pools, and spa. The exterior uses stone and wood to ground this new facility to the forest floor.