WESTWOOD
LOCATION: LAS VEGAS, NV
CLIENT: WESTWOOD DEVELOPMENT
MARKET SECTOR: HOSPITALITY
SIZE: 570,000 SF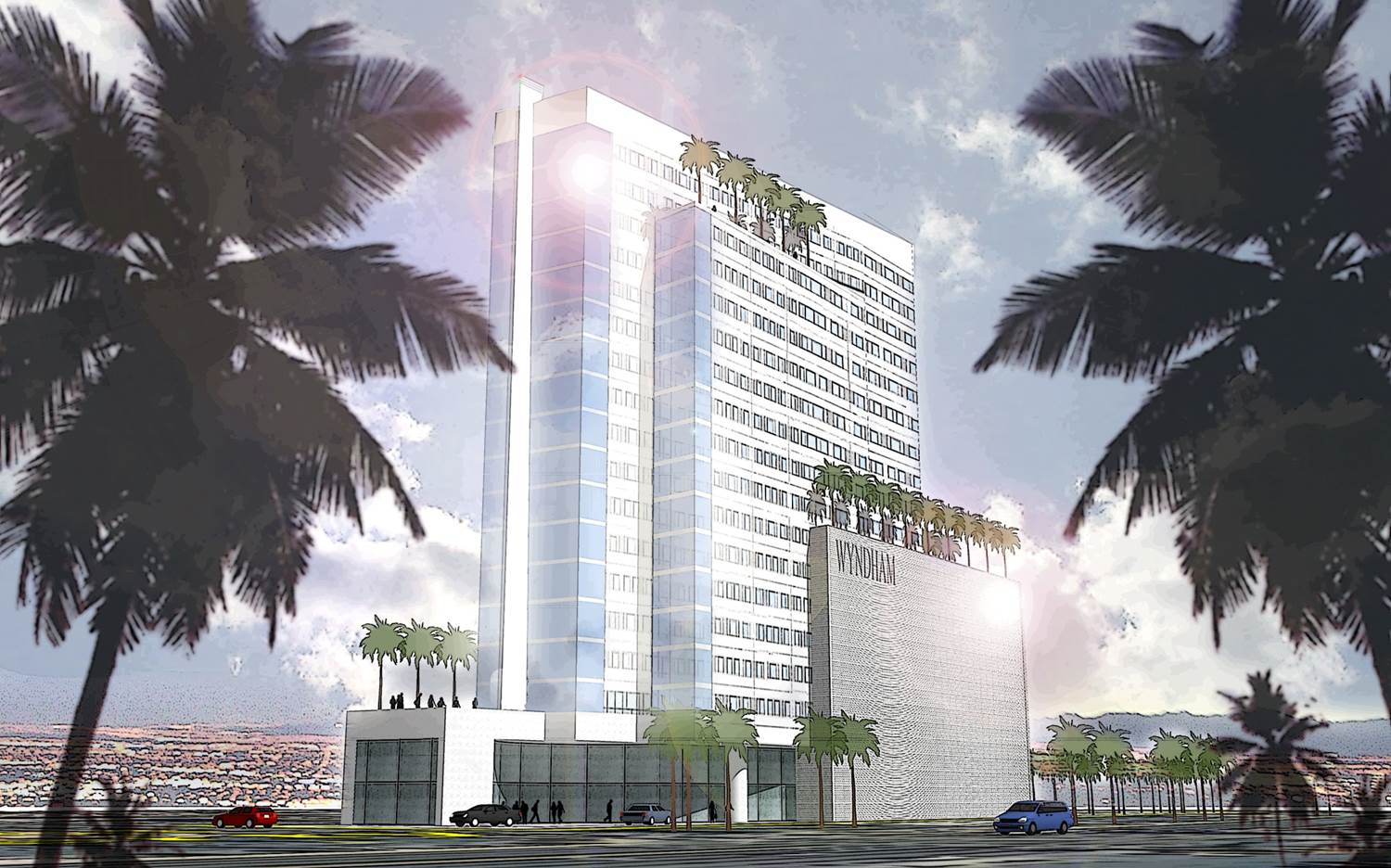 THE OPPORTUNITY
PS&S was retained to create a full-service, four-star hotel for business people working with clients in Las Vegas and needing a guestroom, conference space, office space, and a place to entertain. A great site location was found at the intersection of Pasadena and Flamingo Road directly south of the airport on the way to the Las Vegas strip
THE CHALLENGE
Although its location at a major intersection with great sight lines and access was perfect, the site was the biggest constraint, in both size and shape. The narrow triangular site and large program of 569,285 sf required an inventive way to block and stack the program to include a hotel with 226 guest suites, executive office space with shared support of 37,000 sf, 12,245 sf of conference, 7,500 sf of restaurant and support, 4,830 sf of small retail shops, and a parking structure for 368 spaces.
THE PS&S SOLUTION
The solution was to use the intersection of the highly traveled roadways as the entrance to the hotel. Restaurants are located on the second level adjacent to a two-story atrium space. An eight-story parking garage provides direct access to the reception, restaurants, conference, and office space. On the ninth story, a very special club floor features exterior pools, a bar, and high-level guest rooms. Nine additional floors are stacked with both rental and condominium units for purchase. The guest room floors are all of modular construction with the ability to join two to three units to create entertainment suites. This reduces construction staging, ensures a higher level of quality control, and facilitates "just-in time" construction.
The hotel is faced in glass, presenting a high-tech image with landscaped green roofs offering terrific views and guest access.