PIER C PARK
LOCATION: HOBOKEN, NJ
CLIENT: CITY OF HOBOKEN
MARKET SECTOR: PUBLIC - HOSPITALITY
SIZE: 1 ACRE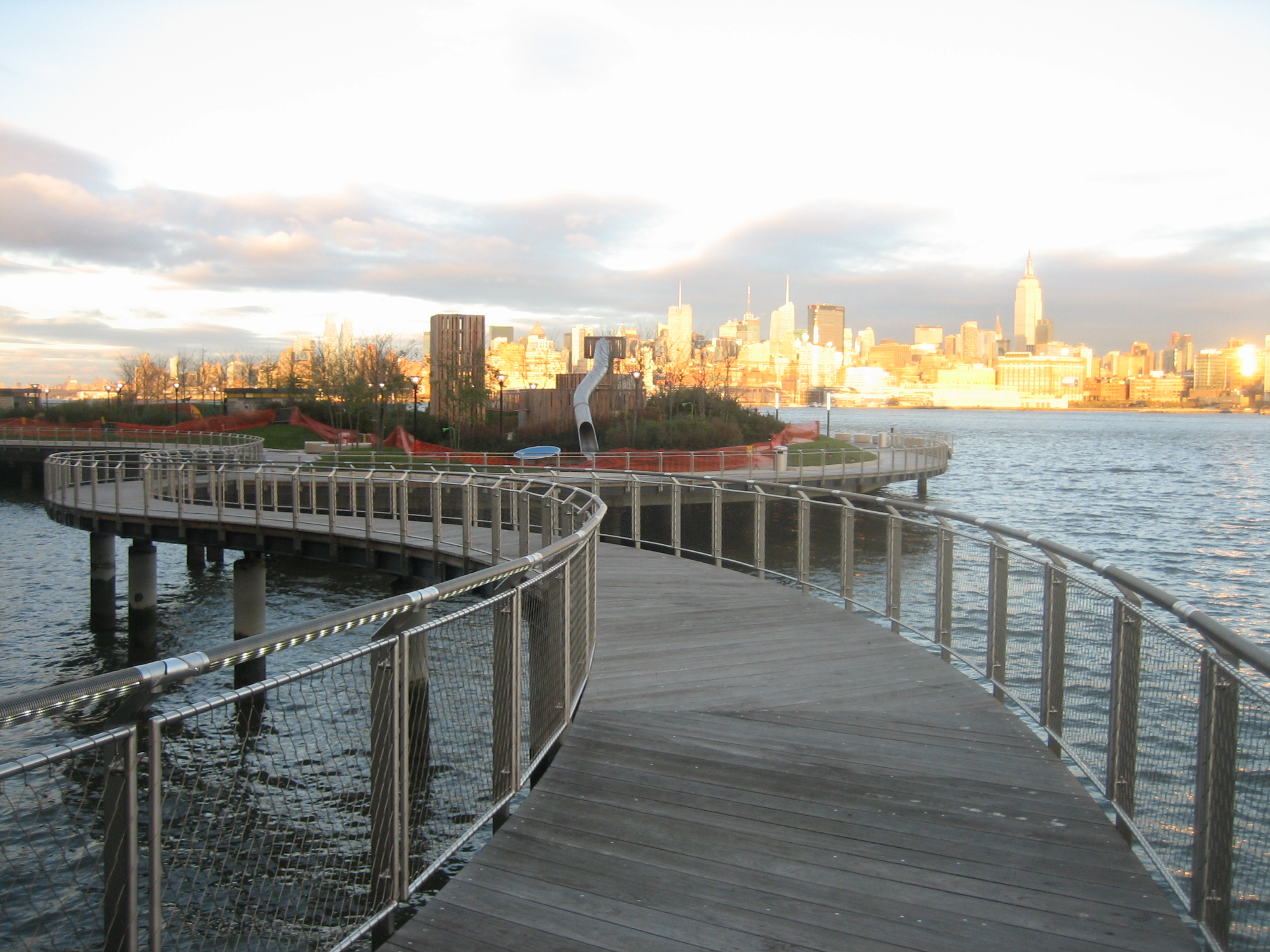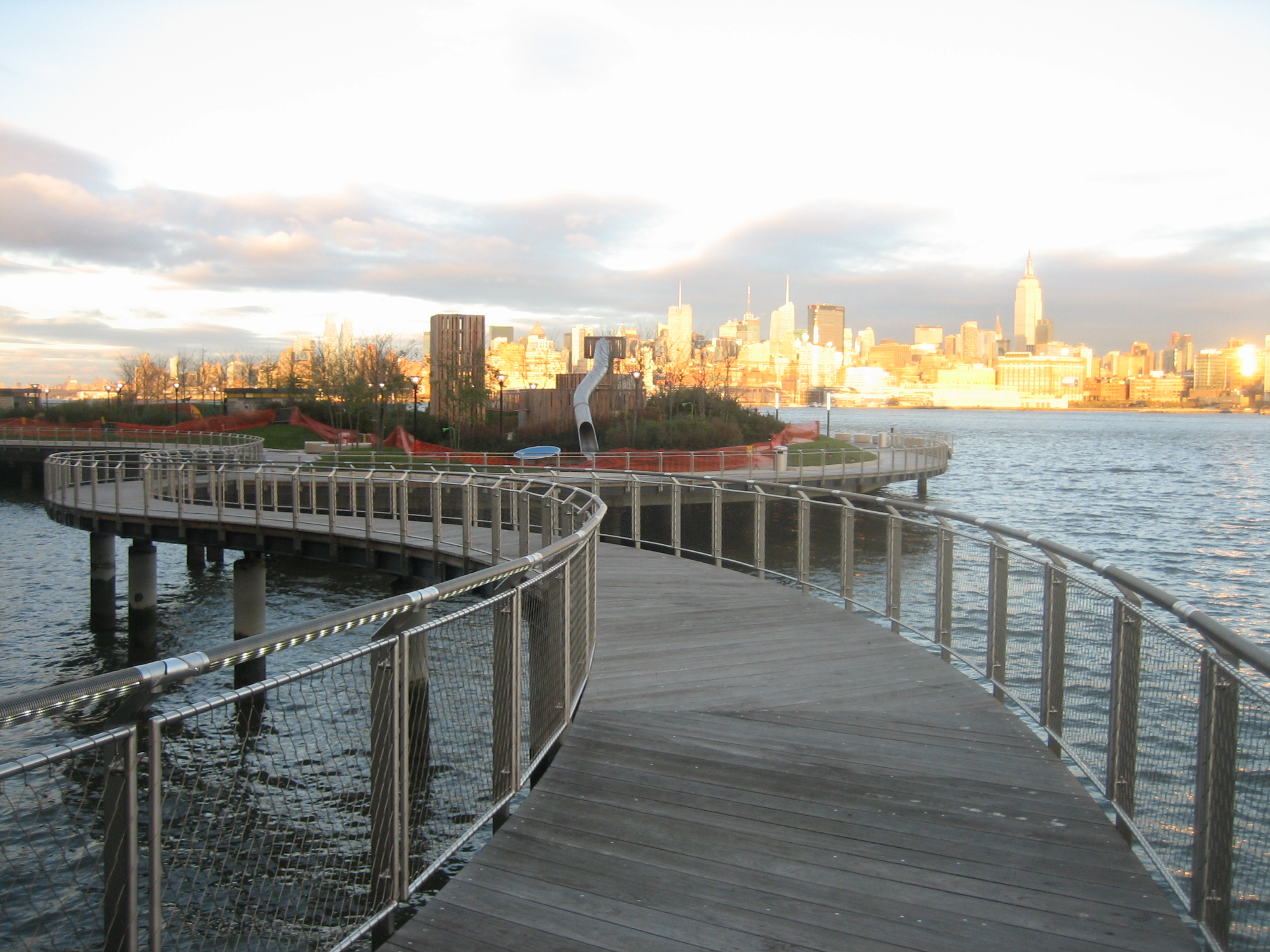 THE OPPORTUNITY
Once used for shipping and ferry access to New York City, many of Hoboken's historic and original piers in the Hudson River are dilapidated and falling into the river. Pier C, the third pier north of the Ferry Terminal, had collapsed into the river and only the pilings were visible above the water. The City of Hoboken wanted this pier redeveloped into a recreational pier, supporting green space, playground areas for kids, fishing and boating.
THE CHALLENGE
The redevelopment of Pier C required numerous environmental permits including permits from the U.S. Army Corps of Engineers. The underwater soil conditions are challenging due to over a hundred feet of soft river sediments and the pier structure had to resist environmental forces such as wind, earthquake, flood and ice. The new pier is built over open water, complicating its design and construction.
THE PS&S SOLUTION
PS&S provided environmental permitting services and all engineering for this unusual structure. The design of the pier had to be modified in some instances in order to be accepted for permitting.
PS&S performed a geotechnical investigation, including water borings from barges to characterize the subsurface conditions, and coordinated the pier design with the PS&S structural engineers. PS&S civil, plumbing, and electrical engineers coordinated the utilities services and the various pier amenities and the PS&S architects provided designs for bathrooms and other architectural features.
The pier is supported on 24-inch-diameter concrete-filled steel pipe piles bearing in the glacial till below the river sediments. These piles support the weight of the landscaped pier and all environmental forces on the pier. Once the piles were driven, self-supporting precast concrete soffit form sections were supported on the piles and cast-in-place concrete was placed in the soffits. No separate formwork was required over the water, saving time and money.