USMA ENVIRONMENTAL ASSESSMENT
LOCATION: WEST POINT, NJ
CLIENT: HILLIER GROUP
MARKET SECTOR: PUBLIC
SIZE: 600+ ACRES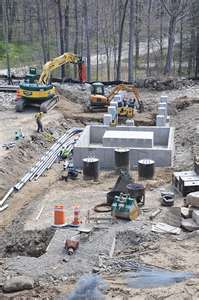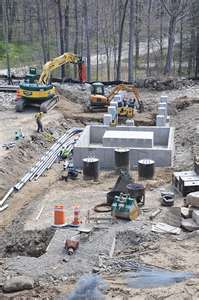 THE OPPORTUNITY
PS&S was hired by a federal contractor to provide an environmental assessment report in support of the master plan report for the United States Military Academy (USMA) in West Point, NY prepared by the federal contractor, The Hillier Group.
PS&S was retained to prepare an Environmental Assessment Report in accordance with U.S. Army Regulation AR 210-20, Master Planning for Army Installations, dated 26 January 1976. The purpose of the plan is to review existing facilities at the USMA; to assess the adequacy of these facilities to perform the assigned mission; and to address concerns pertinent to the preservation of environmental quality while maintaining current mission requirements.
THE CHALLENGE
In order for the USMA to be able to conduct its expansion plans, PS&S had to develop more accurate data than that which was available by performing analyses and testing, conducting field studies and on-site observations, and interviewing USMA personnel. In addition, PS&S was required to update existing information obtained from earlier Draft Environmental Impact Statements prepared for the USMA.
THE PS&S SOLUTION
PS&S prepared a final Master Plan Environmental Assessment report which covered the Environmental Setting; the Land Use Relationships; and Roads, Utilities, Telephone Systems, and Drainage Facilities. The Environmental Setting included Historical Elements; Cultural, Health, Safety, Visual, Sound Quality, Waste Treatment and Disposal Facilities; and Terrestrial and Aquatic Ecosystems. The Land Use Relationships included Geographic Location; Geology and Soils; Conformance with Land Use Plans, Policies, and Controls; and Buildings and Other Structures. The Roads, Utilities, Telephone Systems and Drainage Facilities included the Conditions and Capacity of Utility Systems; Road Net and Terrain Issues; and Firing Range and Munitions Use Hazards. The report was prepared in two phases over a six-year period and included numerous charts and figures.
RELATED PROJECTS
NAVAL FACILITIES ENGINEERING COMMAND
DISCIPLINES INVOLVED
CULTURAL RESOURCES
ECOLOGICAL & PERMITTING
FLOOD HAZARD AREA CONSTRUCTION
GEOTECHNICAL
LANDSCAPE ARCHITECTURE
SURVEY & LASER SCANNING