DRPA VEHICLE MAINTENANCE BUILDING
LOCATION: CAMDEN, NJ
CLIENT: DELAWARE RIVER PORT AUTHORITY
MARKET SECTOR: PUBLIC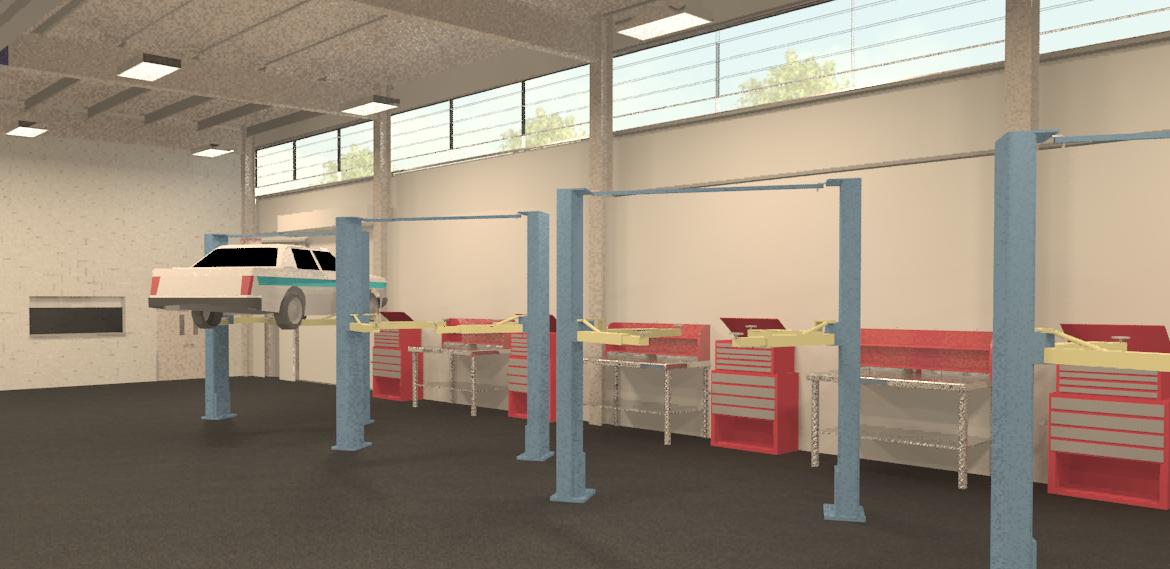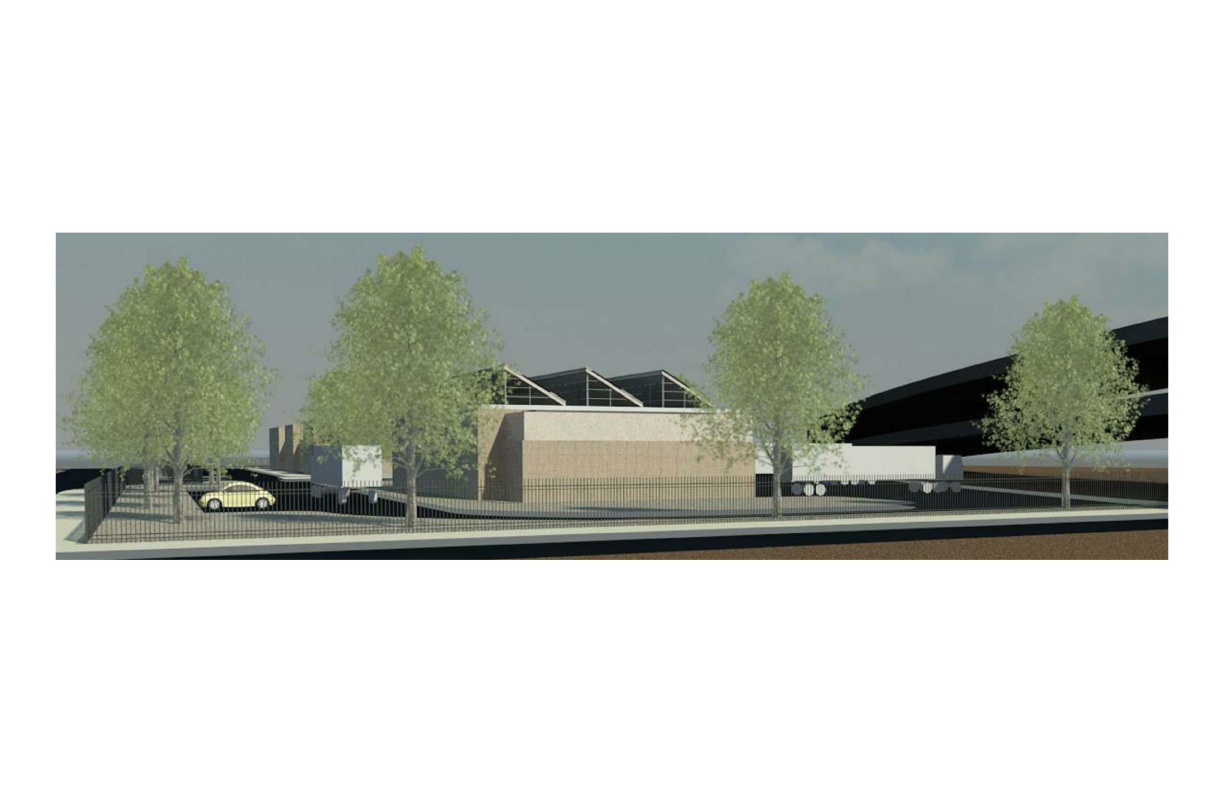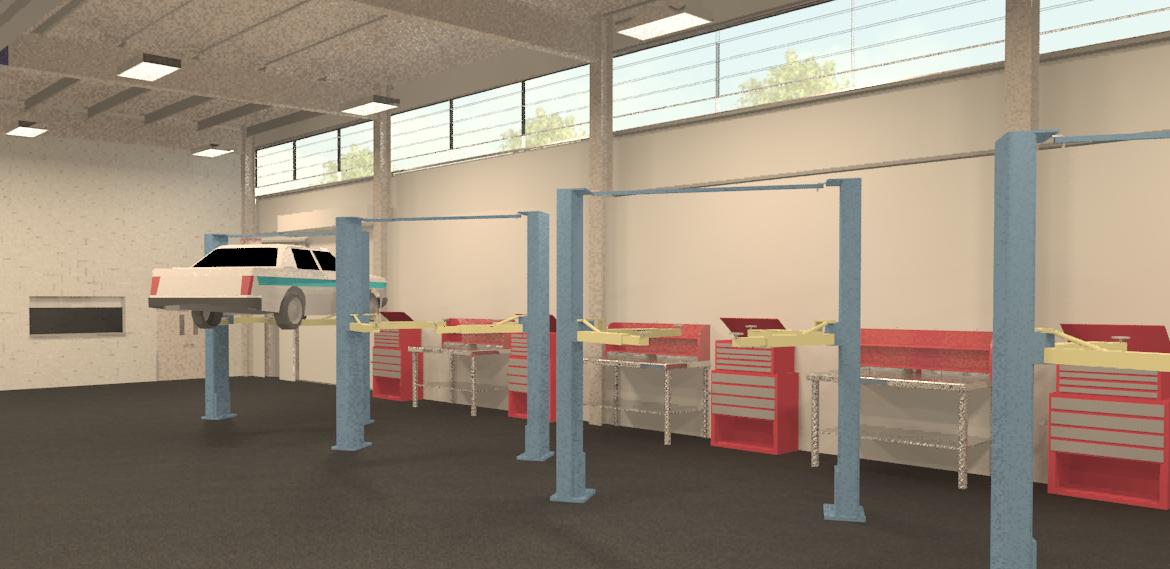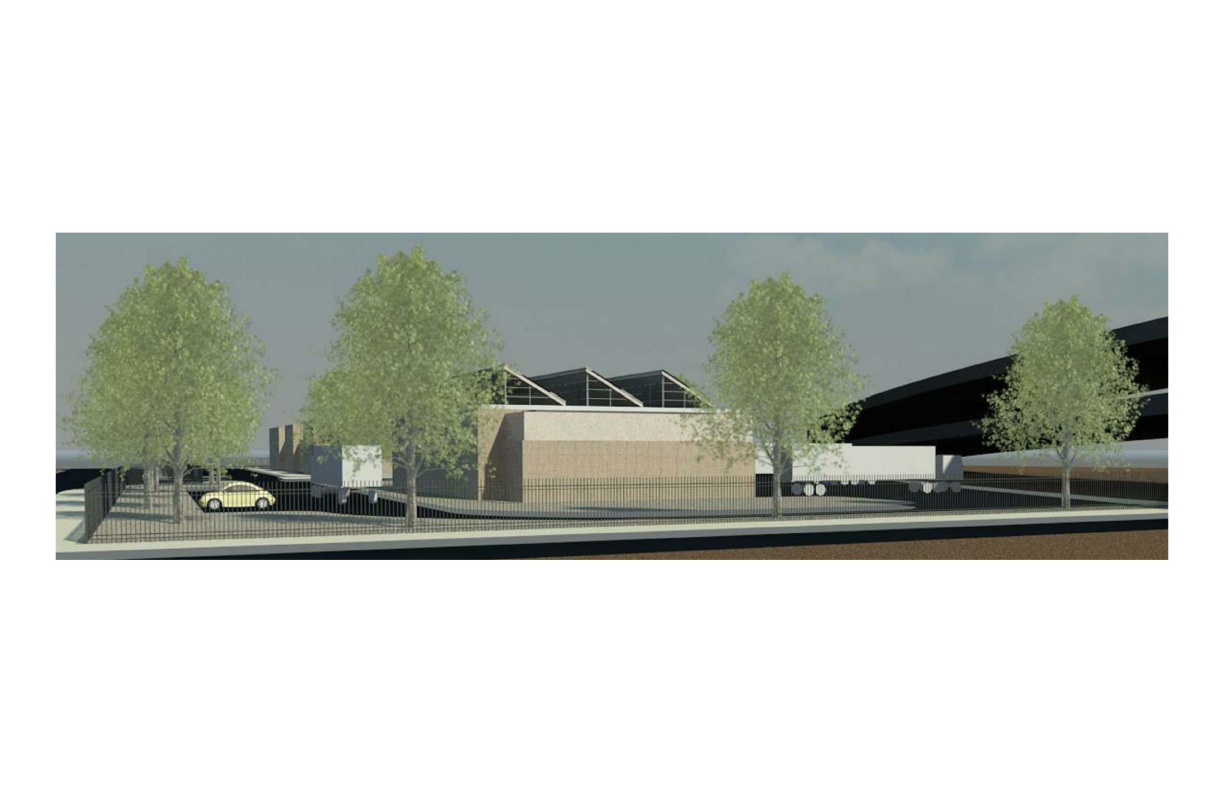 THE OPPORTUNITY
The existing vehicle maintenance facility located adjacent to the Benjamin Franklin Bridge in Camden, New Jersey needed to be expanded to accommodate the repair and storage of equipment needed for the maintenance of the Benjamin Franklin Bridge.
THE CHALLENGE
The Delaware River Port Authority (DRPA) needed to construct a 6000 sf building to contain new administration offices, service bays for maintenance of vehicles, machine shop, and areas for parts storage and equipment storage. DRPA asked PS&S to design a facility that utilized state-of-the art equipment and incorporated green technology into the design of the building. Security of the urban site was also a major DRPA concern.
THE PS&S SOLUTION
Throughout the design, PS&S worked closely with the DRPA staff to fully understand the operation of their existing facility and the program requirements for the new facility. The new building was orientated on the site to address vehicle movements on site and screening from neighboring properties. The building has been designed to capture natural light to reduce the electric requirement for the facility. Provisions for mounting solar panels on the roof were also incorporated into the design.
RELATED PROJECTS
DISCIPLINES INVOLVED
ARCHITECTURE
CIVIL
GEOTECHNICAL
STRUCTURAL
SURVEY & LASER SCANNING