MCGUIRE-DIX-LAKEHURST
LOCATION: OCEAN and BURLINGTON COUNTIES, NJ
CLIENT: MCGUIRE-DIX-LAKEHURST JOINT BASE
MARKET SECTOR: PUBLIC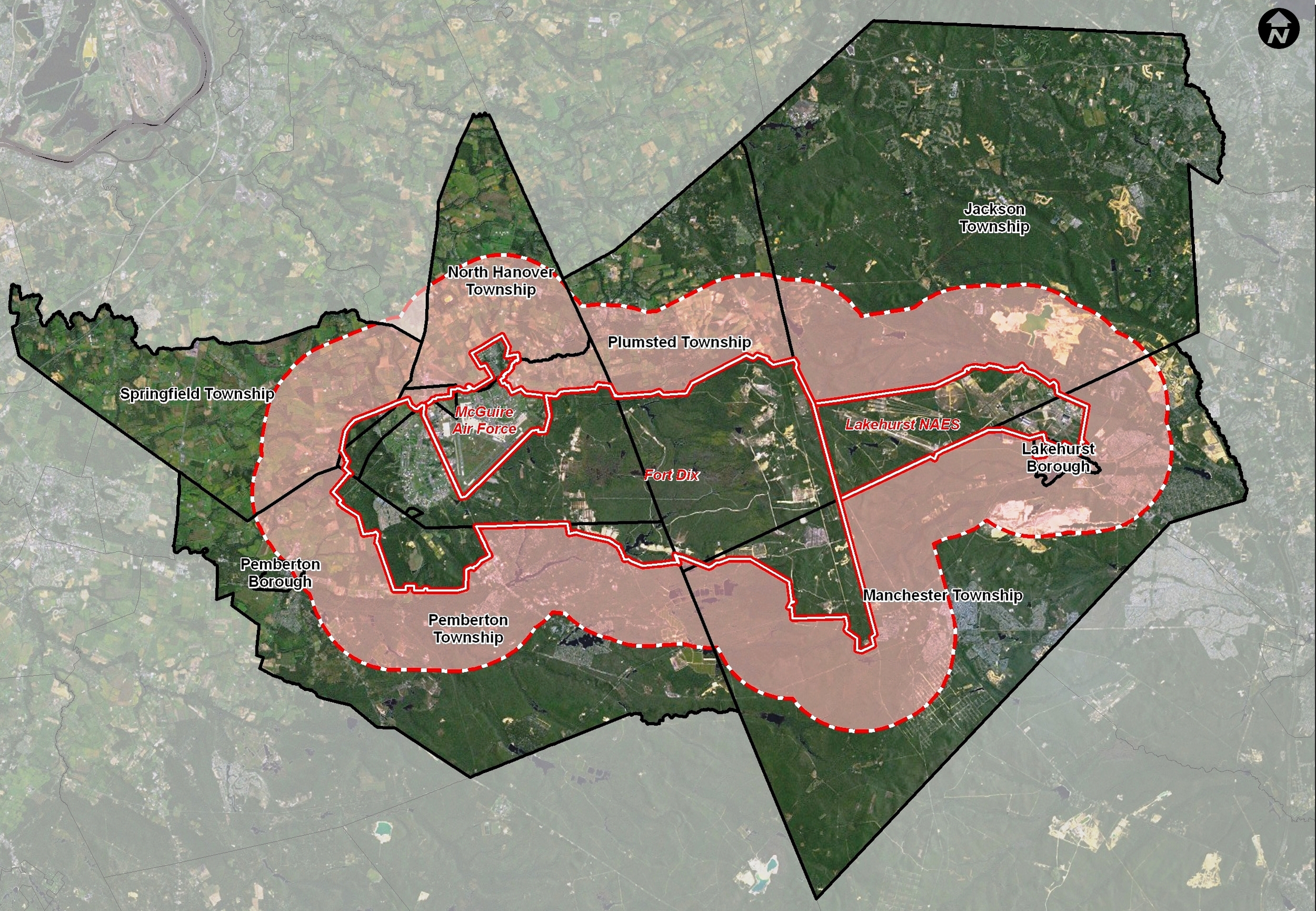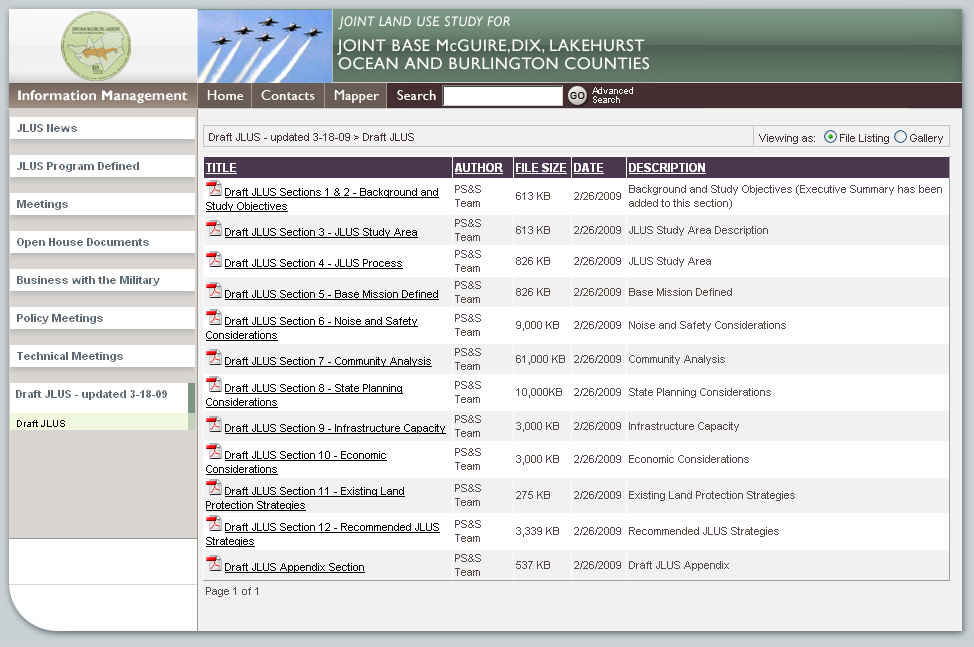 PS&S provided project management, land use and noise analysis, GIS services, and public outreach for the Joint Base McGuire-Dix-Lakehurst Joint Land Use Study (JLUS). The Joint Base is the combining of McGuire Air Force Base, Fort Dix Army Base, and Lakehurst Naval Air Engineering Station.
THE OPPORTUNITY
The federal government is funding land use studies within the civilian jurisdictions surrounding military bases so that land use planning and development are compatible with the military mission. This study for Ocean and Burlington Counties and the ten municipalities surrounding the newly formed Joint Base was awarded to PS&S and its teammates, Sabre Systems and HR&A Advisors.
THE CHALLENGE
Integrating the Joint Base into its surroundings required careful consideration of numerous factors including noise and safety issues with respect to nearby civilian lands, growth potential for nearby communities, and future incompatibility issues that might arise from such growth. Growth potential must also consider state land use planning considerations such as the State Development and Redevelopment Plan, Pinelands Management Areas, and infrastructure capacity.
THE PS&S SOLUTION
In addition to performing an analysis of noise and air safety impacts, PS&S worked with Ocean and Burlington Counties to plan for compatible land use adjacent to the Joint Base and to facilitate improved communication between the communities and the base command. PS&S managed the preparation and presentation of technical materials to the policy and technical committees throughout this yearlong process and facilitated the public outreach for this study. Public outreach included a website with an interactive map, online surveys, two open houses within Ocean and Burlington Counties, and a formal public meeting.
RELATED PROJECTS
DISCIPLINES INVOLVED
ECOLOGICAL & PERMITTING
GIS