NEW MEADOWLANDS RACETRACK
LOCATION: EAST RUTHERFORD, NJ
CLIENT: NEW MEADOWLANDS, LLC
MARKET SECTOR: HOSPITALITY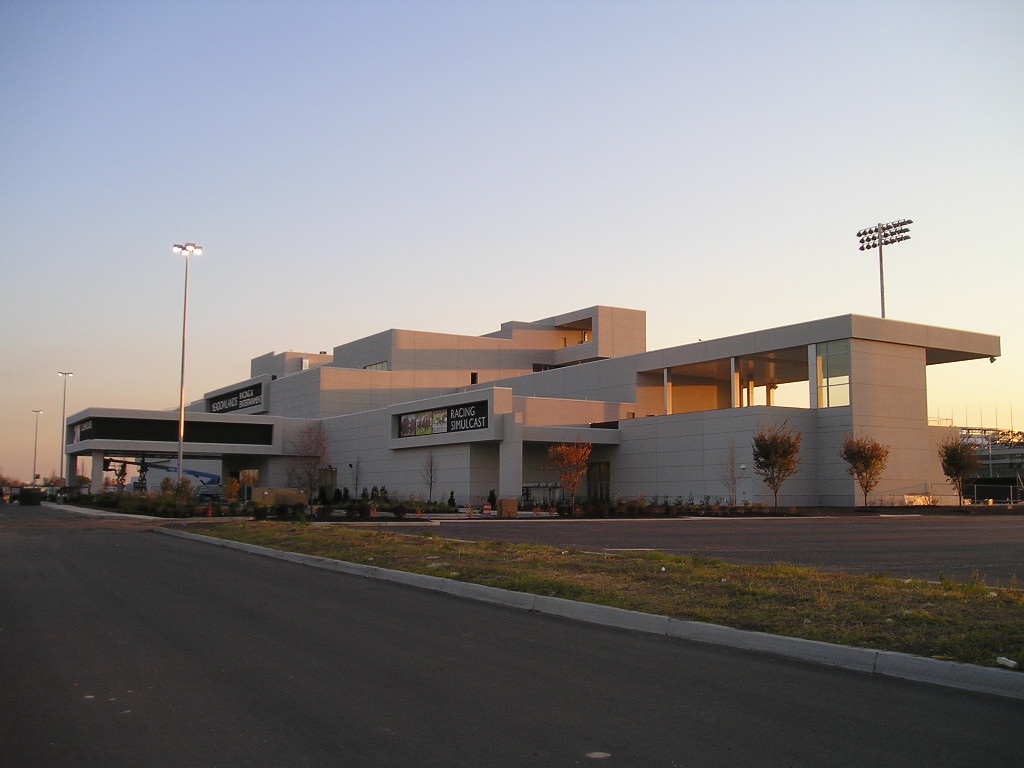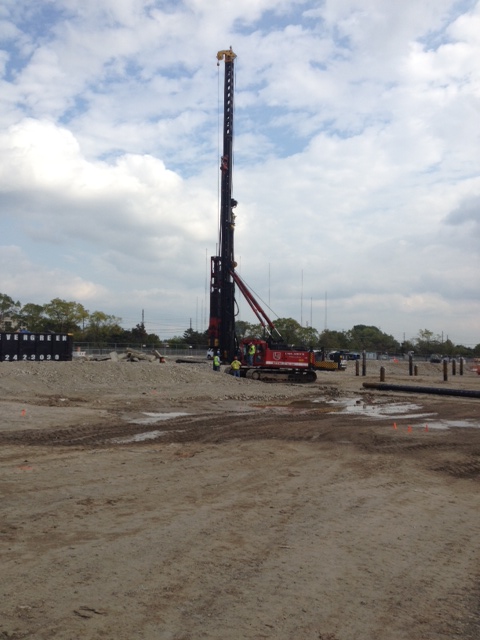 THE OPPORTUNITY
PS&S was asked to help revitalize the horse racing experience at the Meadowlands by providing a suite of engineering and environmental consulting services for the New Meadowlands Racetrack. The new Racetrack and Clubhouse are key elements of the strategic plan which includes construction of a new Clubhouse with new entertainment venues, realignment of the racetrack, and replacement of unused stables with new parking and outdoor patron amenities.
THE CHALLENGE
Patronage at racing events at the Meadowlands has significantly declined since its heyday in the 1970's and 80's. The former Grandstand was greatly over-sized and inefficient, and lacked amenities to attract a contemporary population. A new clubhouse and reoriented racetrack, with additional parking and outdoor facilities, was needed to revitalize the racing experience.


THE PS&S SOLUTION
PS&S led the site planning and regulatory permitting processes that included guidance of the project through the "Hearing Officer's Review Process", which is a relatively rare set of regulatory procedures invoked for projects located within the Meadowlands Sports Complex. PS&S managed the public hearing process and prepared a detailed Environmental Impact Statement and Quarterly Reports.
PS&S prepared the site plan and landscape design, as well as additional civil engineering, geotechnical investigations and engineering evaluations, site and building investigations for the presence of hazardous materials and environmental contaminants, and Licensed Site Remediation Professional (LSRP) services for the racing complex.
RELATED PROJECTS
DISCIPLINES INVOLVED
ARCHITECTURE
CIVIL
ECOLOGICAL & PERMITTING
FLOOD HAZARD AREA CONSTRUCTION
LANDSCAPE ARCHITECTURE
GEOTECHNICAL
GIS
REMEDIATION & DEMOLITION
SURVEY & LASER SCANNING
WATER RESOURCES