WORKPLACE OF THE FUTURE
LOCATION: CENTRAL NJ
CLIENT: PHARMACEUTICAL
MARKET SECTOR: SCI-TECH
SIZE: 10,000 SF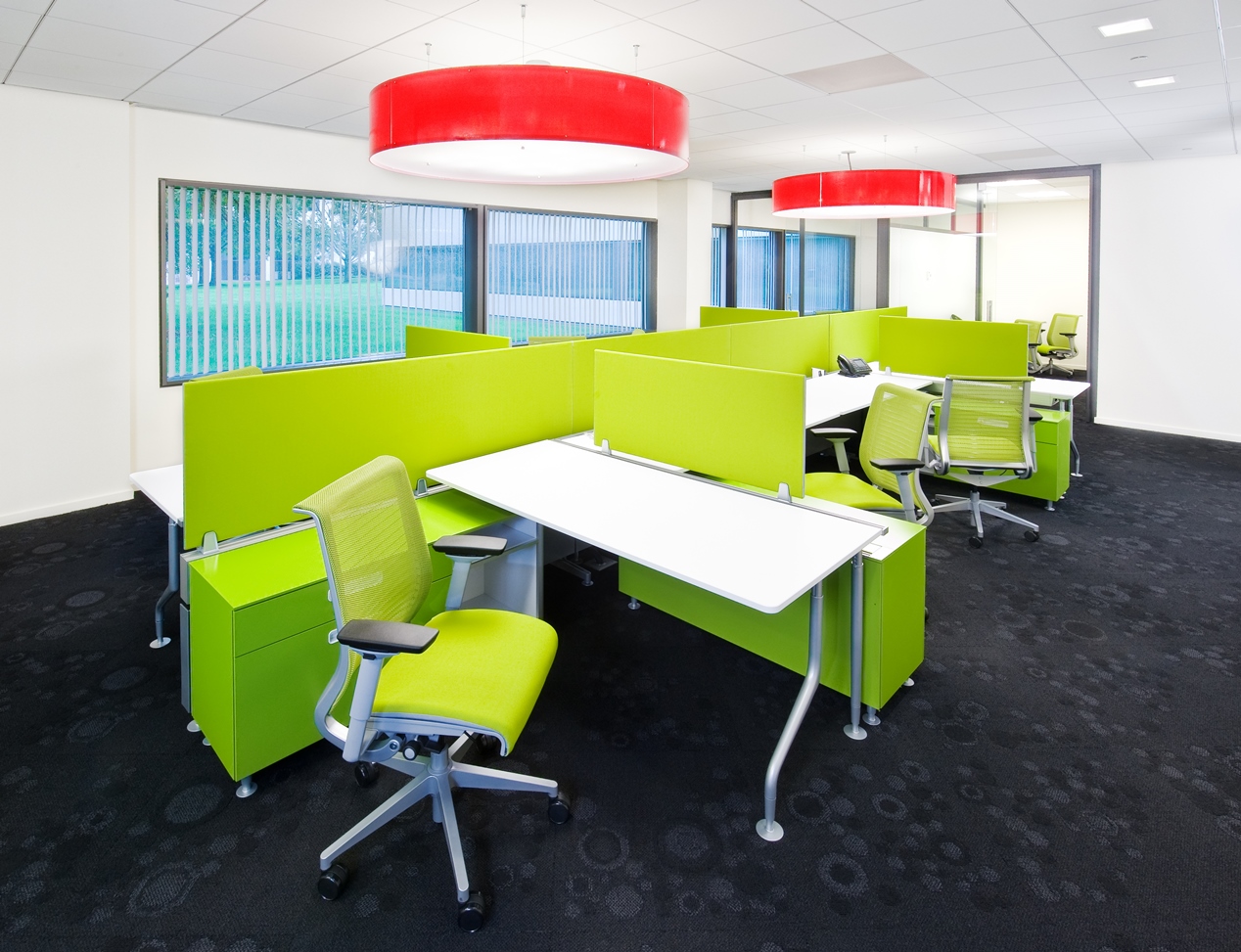 THE OPPORTUNITY
PS&S was invited by this international pharmaceutical company to convert an underutilized atrium space into a modern and welcoming flexible office environment that promotes active collaboration through improved workspaces and accessible technology. Though small in size, this retrofit of existing office space in the World Headquarters is one of the first applications of the principles of Flex Space planning for the company.
THE CHALLENGE
The global group that calls this new office space home has as many as 80% of their people traveling at any given time. A key challenge was to make the space adaptable to meet the varied needs of the occupants and support a range of uses, from quiet task space to interactive collaboration space.
THE PS&S SOLUTION
Working with the client, PS&S's architecture studio developed a contemporary design that was warm and inviting, with the use of ergonomically considered furniture. This progressive office environment offers staff a variety of open and closed spaces to support changing tasks. The space offers advanced communications tools and IT solutions that allow any employee to "plug and play" anywhere in the space.