WORLD HEADQUARTERS
LOCATION: CENTRAL NJ
CLIENT: PHARMACEUTICAL
MARKET SECTOR: SCI-TECH
SIZE: 100,000 SF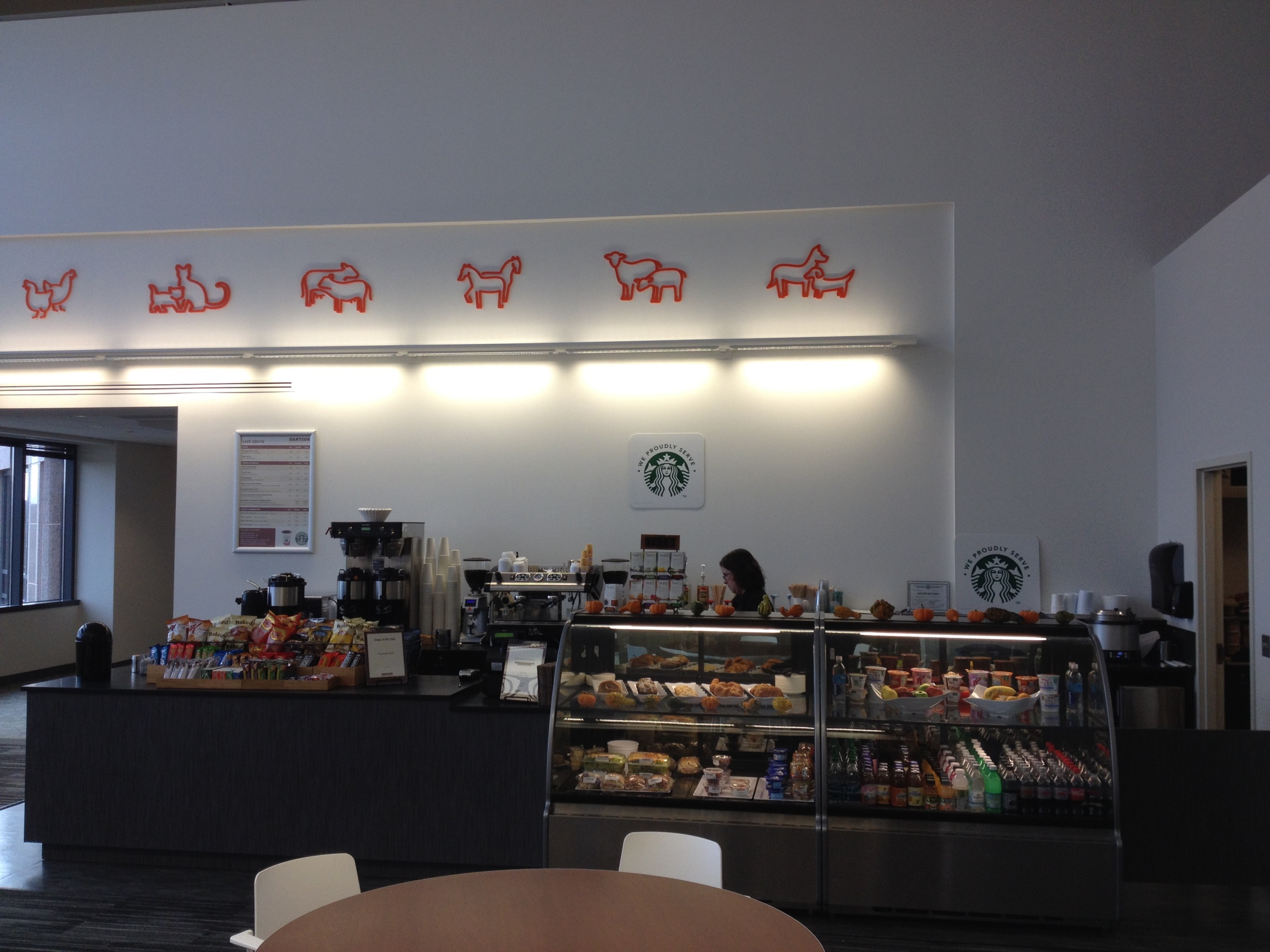 THE OPPORTUNITY
PS&S was tasked with the relocation of over 600 day to day employees as well as contract workers to the new World Headquarters. The project consists of five major areas: reception lobby, executive suite, general open office, project rooms and café/flex area.
THE CHALLENGES
The new footprint is dissected into four quads surrounding a central atrium space. The key challenges were to accommodate the high density of colleagues and increase productivity and innovation through better collaboration spaces with more choices in work settings. The esthetics had to be transformed to a newer, modern, fresher look that would reflect upon the company. Another challenge was the potential for difficulties with way-finding among the four "identical" quads.
THE PS&S SOLUTION
Working closely with the client, PS&S was able to develop a space plan that took advantage of the new modern and highly efficient work station solution, intermingled with informal collaborative areas of many flavors. The four major quads were differentiated through the clever use of finishes and color to simplify way-finding. These strategies, in conjunction with a new modern reception lobby, resulted in a very satisfied client whose high expectations had been fully met. Through innovative and progressive workflow strategies and a combination of resourceful staff and technology, PS&S was able to streamline the design and maintain project control throughout.