SOUTH JERSEY ELECTRICAL TRANSMISSION PROJECTS
LOCATION: SALEM, GLOUCESTER, ATLANTIC, AND CAPE MAY COUNTIES, NEW JERSEY
CLIENT: CONFIDENTIAL
MARKET SECTOR: ENERGY UTILITY
SIZE: 50+ MILES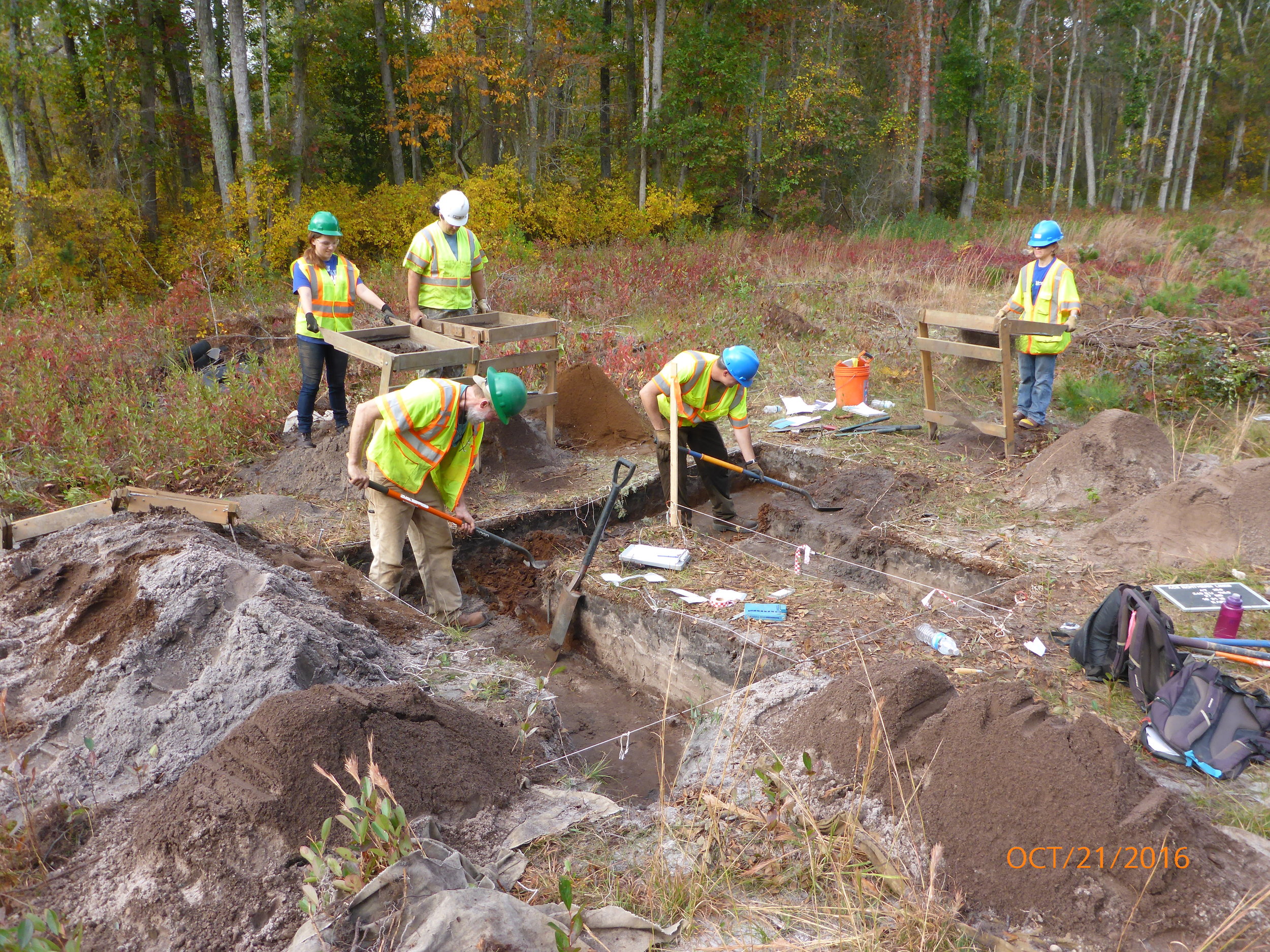 THE OPPORTUNITY
A major South Jersey energy provider needed to upgrade outdated transmission lines and substations between the Delaware Bay area and the Jersey Shore. Replacement of hundreds of lattice towers with steel monopoles and expansion of existing substations required large-scale archaeological and historic architectural studies in order to comply with state and federal regulations.
THE CHALLENGES
The transmission corridors passed through diverse environmental settings, some of which were particularly sensitive with regard to prehistoric archaeological sites. A number of the proposed monopoles fell within previously identified archaeological sites. Additionally, the corridors crossed areas of early settlement, intersecting possible historic archaeological sites and passing within view of over 200 potentially historic buildings. The longest of the transmission corridors was itself a potential historic resource, having played a role in the initial electrification of southern New Jersey.
THE PS&S SOLUTION
PS&S conducted efficient field investigations to cost-effectively identify archaeological sites and provided recommendations that allowed our client to avoid impacts on these resources and to therefore avoid project delays and the expense of extensive investigations. Where avoidance was not possible, PS&S devised pragmatic mitigation strategies that quickly earned the approval of the regulatory agencies involved. PS&S also successfully demonstrated to the review agencies that the upgrades would not adversely affect any historic architectural resources. Our practical approach and transparent relationships with the client and the project reviewers helped our client meet in-service deadlines.
Since December 2017, PS&S has been providing construction-phase monitoring services while the upgrades are being implemented. To date, not a single change order has been required.