PS&S is pleased to attend and support a number of reorganization celebrations to start off the year.
On January 5th, 2019, PS&S attended the 93rd Annual Reorganization and Installment of Officers for the Borough of Lawnside. Very proud to be among the supporters in attendance as Mayor Mary Ann Wardlow is sworn in by Congressman Donald Norcross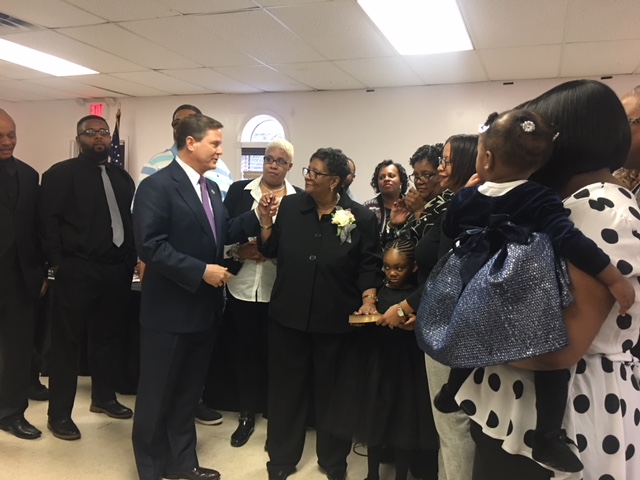 January 7th, 2019 - PS&S joined in the Celebration of Congressman Andy Kim, newly elected in the NJ 3rd Congressional District on Monday. Andy Kim took the time to speak with his supporters and constituents of his vision and commitment to the district and the Country.
PS&S's Marge DellaVecchia also attended the Swearing in of Elected Freeholders in Camden County as well as the County's Reorganization Meeting. She is pleased to be a part of the Camden County Team of professionals who were joined by Mayor Teri Brunella, Mayor of Brooklawn, Camden County to watch as Freeholder Director Louis Cappelli is sworn in as Director and Freeholder Edward T. McDonnell is sworn in as Deputy Director. Also taking the oaths of office were Freeholder Jeffrey Nash, Freeholder Susan Shin Angulo and Freeholder William Moen, Jr.
PS&S was also pleased to be in attendance as Cherry Hill Council President David Fleisher and Council Vice President Sara Lipsett were sworn into office by Cherry Hill Mayor Chuck Cahn.