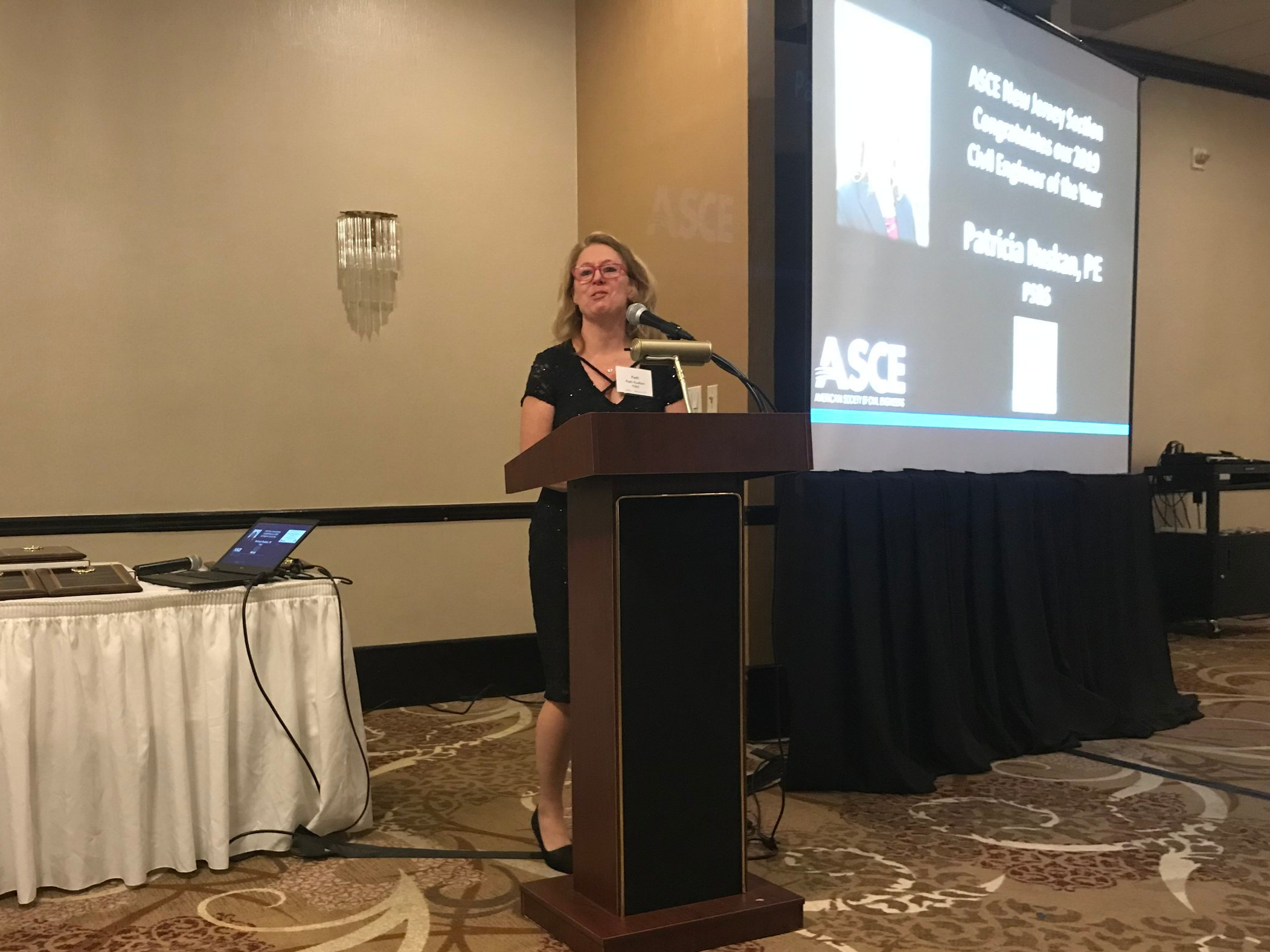 PS&S Civil Engineering Vice President Patricia Ruskan, PE was named 2019 Civil Engineer of the Year by the New Jersey Section of American Society of Civil Engineers (ASCE).
She was presented the award on Thursday, May 9th, 2019 at the Annual ASCE NJ Award Dinner for her dedicated work and professionalism as a civil engineer, as well as her extensive community involvement and her positive and proactive approach to collaborative projects, which bring credit to her and to the engineering profession.
The dinner celebration was held from 6 p.m. to 9 p.m. at the APA Hotel Woodbridge in Iselin, New Jersey.